Marie B. (Seven Chambers)
(1998/99)
for string quartet and live electronics
Duration: 20'
Scoring
string quartet
For all performances a CD player is required, with loudspeakers
appropriate to the venue. For the sound effects, a ZOOM studio 1201
is also necessary. The texts included on the accompanying CD are
not available in written form. Performance instructions are
clearly indicated in the score.
Abbreviations (PDF)
Publisher
Boosey & Hawkes / Bote & Bock
Territory
This work is available from Boosey & Hawkes for the world.
World Premiere
11/26/2003
Laurence Batley Theatre, Huddersfield
Apartment House

Programme Note


Following apparently relentless bullying from her classmates, an eight-year-old schoolgirl in Great Britain hung herself on a jump rope. According to a newspaper report in The Indepentent on Tuesday, the police have found no evidence of a criminal act. The schoolgirl, identified as Marie Bentham, was often teased by her classmates and had refused to return to school on Monday following the Christmas holiday.


London, 5. January 1999 (dpa, AFP)
Recommended Recording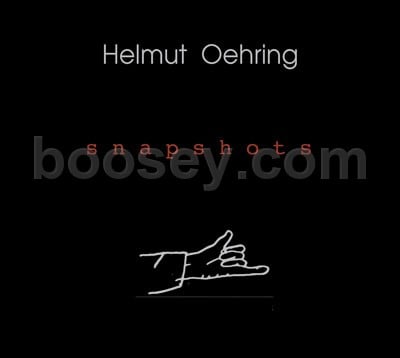 Apartment House (Huddersfield Festival 2003)
snapshots – 18 works by Helmut Oehring, in excerpts
Boosey & Hawkes / Bote & Bock 2004 (CD produced for promotional use)