Christopher Rouse at 70
Listen to a selection of audio and video clips of Christopher Rouse's music.
Diary of 70th birthday events from the 2018/19 season onwards
Scores and music on sale from our online shop
A selection of recommended Rouse recordings
View online scores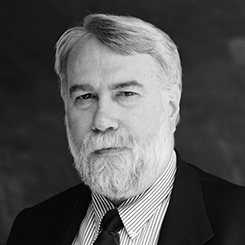 Christopher Rouse's 70th birthday is celebrated in February 2019. Best known for his mastery of orchestral writing, having penned numerous symphonic works and concerti, Rouse's catalog also includes a number of acclaimed chamber and ensemble works.
A quick overview of Christopher Rouse and his music
A biographical summary, for use in concert programs
Frank J. Oteri on Rouse's music (in English, German, and French)
View works by Rouse