Cantata Memoria
Er mwyn y plant
(2016)
for chorus and orchestra
Duration: 50'
Music Text
Mererid Hopwood (Welsh-E)
Scoring
Chorus comprised of mixed choir and young voices. Baritone, soprano, euphonium and harp soli.
2.picc.2.2corA.2.bcl.2.dbn-4.3.3.1-timp.perc(5):glsp/xyl/vib/2t.bells*/bell tree/tgl/finger cyms/tamb/TD/2BD(large)**/cyms/susp.cym/tam-t(large)-cel-hp-org (optional in lieu of celesta, may be played on keyboard)
*2 bells in B flat of the same pitch, preferably bass bells sounding an octave lower than notated (ie B flat3)
**1st Bass Drum may be substituted by Taiko Drum.
Abbreviations (PDF)
Publisher
Boosey & Hawkes
Territory
This work is available from Boosey & Hawkes for the world.
Availability
World Premiere
10/8/2016
Wales Millennium Centre, Cardiff
Bryn Terfel, baritone, Elin Manahan Thomas, soprano / Sinfonia Cymru / Sir Karl Jenkins
Recommended Recording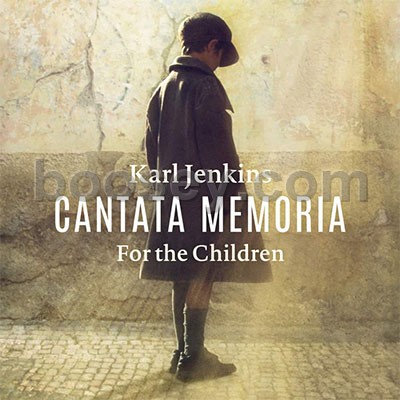 Bryn Terfel/Catrin Finch/Joo Yeon Sir/Elin Manahan Thomas/David Childs/Sinfonia Cymru/Côr Caerdydd/Côr Heol y March/Côr Y Cwm/Cywair/Karl Jenkins
Deutsche Grammophon 00289 4796486
News stories for this title:
Links