Ana Sokolovic portrait concert by Philharmonia in London
(September 2023)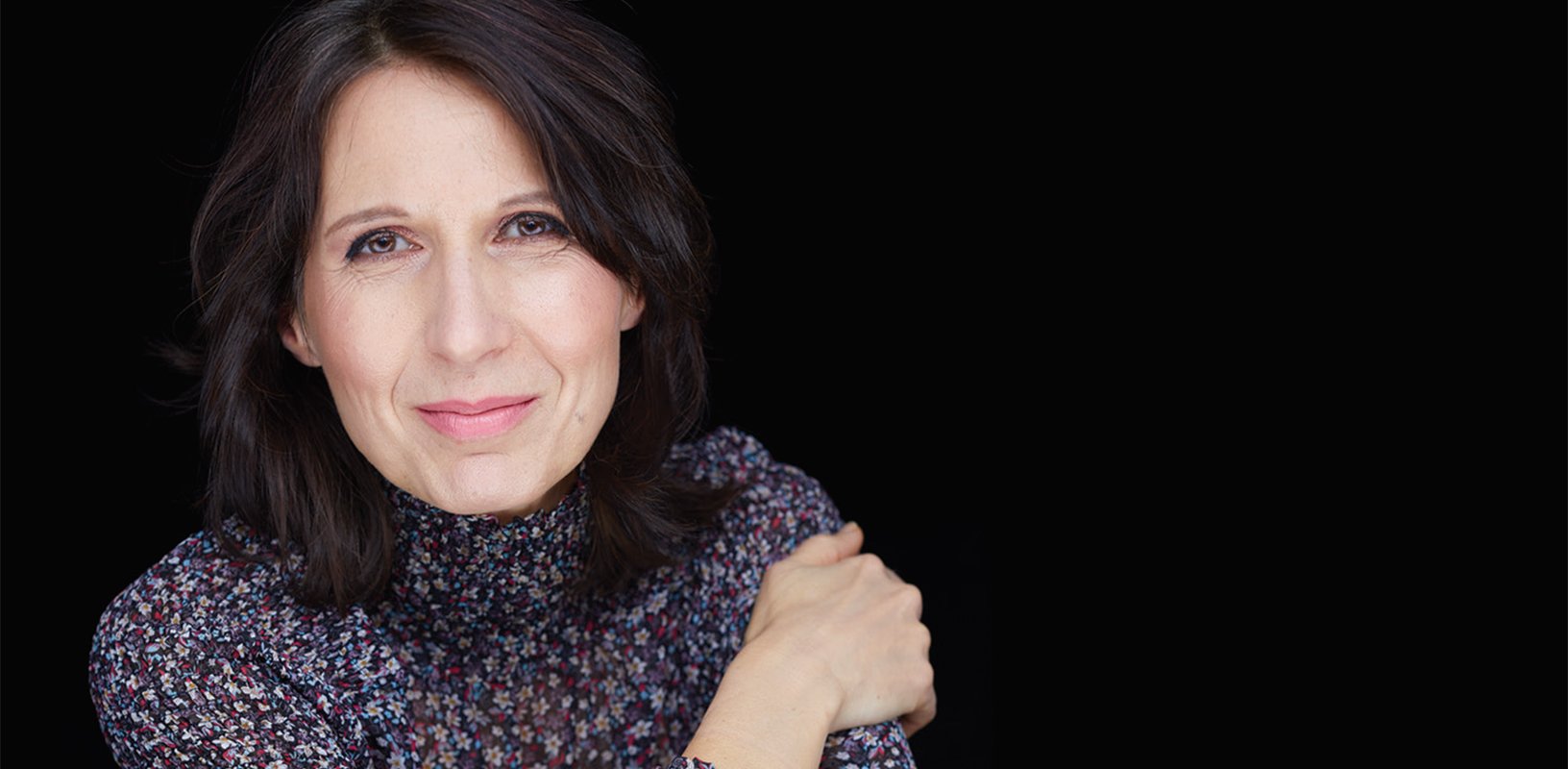 The music of Serbian-born, Canadian-resident composer Ana Sokolovic receives a London focus with a concert in the Philharmonia's 'Music of Today' series. The programme at the Southbank Centre on 19 October includes the UK premieres of Jeu des Portraits and Ciaccona.
The Philharmonia's 'Music of Today' series at the Southbank Centre presents a portrait concert of Ana Sokolovic, providing a London focus for the Montreal-based composer. The programme in the Purcell Room on 19 October at 6.00 pm features members of the Philharmonia orchestra conducted by Adam Hickox, performing the UK premieres of Jeu des Portraits which provides musical pictures of four 20th century Canadian composers and Ciaccona inspired by Balkan folklore. The concert is completed with Vespertine by fellow-Canadian composer Jocelyn Morlock. Ana Sokolovic is participating in an online masterclass for the young composers on The Philharmonia's Composers Academy.
Jeu des Portraits was commissioned for the 30th anniversary of the Société de musique contemporaine du Québec in 1996 and Sokolovic decided to create a tribute to the province and four Canadian composers who played a significant role in the development of new music there: Rodolphe Mathieu (1890-1962), Jean Paineau-Couture (1916-2000), Serge Garant (1929-1986) and Claude Vivier (1948-1983). The composer notes: "It was not my goal to make a pastiche of their musical languages. Rather, with my own cultural baggage and through the filter of my own sensibility, I tried to express different impressions that their music has suggested to me, what it evokes in my imagination."
Sokolovic composed Ciaccona in 2002 and dedicated it to her parents. She describes how the work employs "a sequence of eight chords repeated several times, each time in a different manner, which recalls the form of a chaconne. The material used in this piece was inspired by the folklore of the Balkans." The virtuosic work is available in two scorings: flute, clarinet, percussion, violin and cello; or a larger ensemble of trumpet, clarinet, two percussionists, piano, violin and double bass as in the Philharmonia's performance.
Ana Sokolovic's music immerses listeners in a colourful sound world, often inspired by Balkan musical culture with its festive, asymmetrical rhythms. Her output is greatly informed by her deep roots in the theatre, filled with strong dramatic impulse. When creating music, she often looks toward other art forms, inspired by colour, shapes, architecture, and drama. Sokolovic is also fascinated by machinery and mechanisms – such as music boxes, merry-go-rounds, and factories – which she explores in works like Ringelspiel and Géométrie Sentimentale. Her strongest musical influences include Stravinsky, Ligeti, Kurtág, Bartók, and Schoenberg (Pierrot lunaire).
Recent orchestral works by Sokolovic include Melita, premiered in April by the Orchestre symphonique de Montréal under Rafael Payare, which depicts Calypso's island of Melita. The composer was enchanted by the Adriatic island, now called Mljet, when she visited Croatia and penned her first major nature-inspired work, in contrast to so many which explore machinery themes.
About Ana Sokolovic
Born in Belgrade in 1968, Ana Sokolovic immersed herself in classical ballet and theatre from an early age. She remembers being drawn to the piano during ballet classes, playing and composing on the instrument during the rehearsal breaks. Once she started studying piano formally, her love of composing new sounds became evident, creating school anthems and theatrical pieces for fellow students. Sokolovic explains, "I always liked to play with music"—a creative mindset that continues to inform her approach to music to this day.
As a young student at both the University of Novi Sad and University of Belgrade, Sokolovic created music in a modernist, avant-garde tradition. Fleeing the civil wars in Yugoslavia during the 1990s, she emigrated to Canada in order to continue pursuing her career in music, completing a master's degree at the University of Montreal. She describes her arrival in Canada as a catalyzing moment in her career – instrumental in clarifying her identity as a composer and helping her embrace the influences of Balkan culture in her music.
It was her fourth opera, Svadba (2010) that launched Sokolovic into the international spotlight. The opera's story revolves around a bridal party the night before the wedding that celebrates female expression and sisterhood. The opera, written for six a cappella female voices has been presented by Opera Philadelphia, San Francisco Opera, Boston Lyric Opera, and Festival d'Aix-en-Provence, and has won the Dora Mavor Moore Award for 'Outstanding New Opera'. Le Monde described it as a "Rite of Spring miniature" that invents "a universal phonetics of the human heart".
In recent years, Sokolovic has won two back-to-back JUNO Awards for 'Classical Composition of the Year' for her concert works: in 2019 for Golden Slumbers Kiss Your Eyes for countertenor, chorus, and orchestra; and in 2020 for Evta, a concerto for violin and large ensemble. Her music has been championed by renowned orchestras including the Orchestre symphonique de Montréal under Kent Nagano and Charles Dutoit, National Arts Centre Orchestra, Vancouver Symphony Orchestra, and Belgrade Philharmonic Orchestra. She was composer in residence with the Orchestre symphonique de Montréal between 2021 and 2023.
> Explore the life and music of Ana Sokolovic
> Further information on Work: Ciaccona
Photo: Julien Faugere

Boosey & Hawkes Composer News