Ana Sokolovic: Her Life and Music
(March 2022)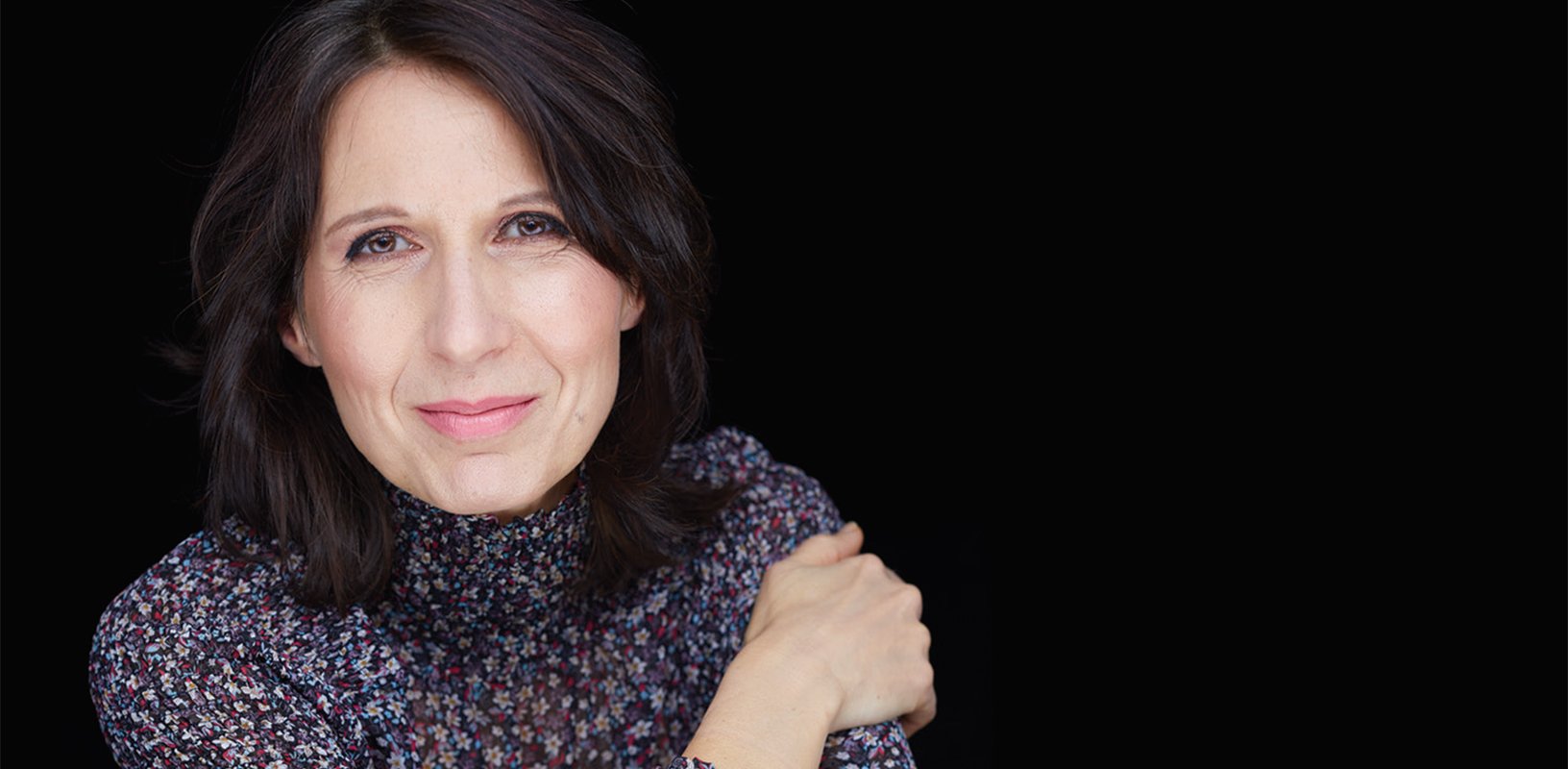 Belgrade-born, Montreal-based composer Ana Sokolovic's imaginative, rhythm-driven music ranges from critically acclaimed operas and orchestra works to powerful solo and chamber pieces. Part of a profile series throughout March—Women's History Month—in which we explore the lives, music, and inspirations of extraordinary composers from around the world.
Her Story
Born in Belgrade, Ana Sokolovic immersed herself in classical ballet and theatre from an early age. She remembers being drawn to the piano during ballet classes, playing and composing on the instrument during the rehearsal breaks. Once she started studying piano formally, her love of composing new sounds became evident, creating school anthems and theatrical pieces for fellow students. Sokolovic explains, "I always liked to play with music"—a creative mindset that continues to inform her approach to music to this day.
As a young student at both the University of Novi Sad and University of Belgrade, Sokolovic created music in a modernist, avant-garde tradition. Fleeing the civil wars in Yugoslavia during the 1990s, she immigrated to Canada in order to continue pursuing her career in music, completing a master's degree at the University of Montreal. She describes immigrating to Canada as a catalyzing moment in her career—instrumental in clarifying her identity as a composer and helping her embrace the influences of Balkan culture in her music.
After a student composition recital in Montreal where her piece for two violinists, Ambient V, was premiered, Sokolovic began receiving a flood of commissions. In the audience of that premiere was Véronique Lacroix, director of Ensemble contemporaine de Montréal. The ensemble commissioned Géométrie sentimentale—musical portraits of geometric shapes that revealed her lifelong musical obsession with machines—which was awarded the 1999 CBC National Radio Competition for Young Composers. (The ensemble would come to be a champion of Sokolovic 's work, commissioning several other pieces, including the violin concerto Evta, winner of the 2020 JUNO Award.)
Her growing renown in Canada led to major collaborations with Queen of Puddings Music Theatre, which commissioned her first operas, and the Société de musique contemporaine du Québec, which devoted its 2011–2012 "Série Hommage" to her music, with over 200 performances and community engagement events around Canada.
Dáirine Ní Mheadhra at the Queen of Puddings Music Theatre became an important creative partner for Sokolovic, working with her to commission the vocal piece, Sirens. This led to the creation of Sokolovic 's first opera, The Midnight Court, which has been presented at the Royal Opera House, Covent Garden, and lauded by Opera News for its "refreshing sound world of wildly inventive playfulness, filled with the joy of life." Love Songs, an intimate work for voice and soprano about love in five "thematic" movements, followed suit and has become a calling card forSokolovic.
It was her fourth opera, Svadba (2010) that launched Sokolovic into the international spotlight. The opera's story revolves around a bridal party the night before the wedding that celebrates female expression and sisterhood. The opera, written for six a capella female voices has been presented by Opera Philadelphia, San Francisco Opera, and Festival d'Aix-en-Provence, and has won the Dora Mavor Moore Award for "Outstanding New Opera." Le Monde described it as a "Rite of Spring 'miniature'" that invents "a universal phonetics of the human heart."
In recent years, Sokolovic won two back-to-back JUNO Awards for "Classical Composition of the Year" for her concert works: in 2019 for Golden Slumbers Kiss Your Eyes for countertenor, chorus, and orchestra; and in 2020 for Evta, a concerto for violin and large ensemble. Her music has been championed by renowned orchestras including the Orchestre symphonique de Montréal (Kent Nagano, Charles Dutoit), National Arts Centre Orchestra, Vancouver Symphony Orchestra, and Belgrade Philharmonic Orchestra.
Top Tracks
1. Svadba - Wedding: Opera for 6 female singers / LISTEN
2. The Midnight Court: Chamber Opera / LISTEN
3. Love songs: for solo voice (or solo voice and saxophone) / LISTEN
4. Evta: for violin and chamber orchestra / LISTEN
5. Golden Slumbers Kiss Your Eyes: for countertenor, chorus, and orchestra / LISTEN
6. Géométrie sentimentale: for large ensemble / LISTEN
7. Commedia dell'Arte: for string quartet / LISTEN
8. Ambient V: for two violins / LISTEN
Her Voice
"When I begin composing a piece, I don't think about musical parameters. I hear colors, I hear shapes, I think about dramaturgy—almost all of my works are inspired by something outside of music." —Ana Sokolovic
Sokolovic's music immerses listeners in a colorful sound world, often inspired by Balkan folklore and its festive, asymmetrical rhythms. Her music is greatly informed by her deep roots in the theatre, filled with strong dramatic impulse. When creating music, she often looks toward other art forms, inspired by color, shapes, architecture, and drama. Sokolovic is allso fascinated by machinery and mechanisms—such as music boxes, merry-go-rounds, and factories—which she explores in works like Ringelspiel and Géométrie Sentimentale. Her strongest musical influences include Stravinsky, Ligeti, Kurtág, Bartók, and Schoenberg (Pierrot lunaire).
When composing a piece, Sokolovic believes the relationship between composer, performer, and audience is of the upmost importance to consider. For each new piece she starts from scratch, creating music specific to the musicians premiering the work, and meditating on the feelings that she wants the audience to experience.
"Sokolovic has a nomad's soul: restless and curious, hospitable and open. She collects sounds and colors around her like prized jewels, and offers to trade them for emotion and honest connection."—Ottawa Citizen
Collaborations
"One of the most original and talented artists of her generation. Her music is whimsical, strongly pictorial, and—although complex—sounds exactly as it should." —La Scena Musicale
Sokolovic's deep roots in theatre are evident across her broad range of concert and stage works, and has led to prominent collaborations with choreographer Louise Lecavalier, conductor Teodor Currentzis, director Denis Marlot, and playwright Stéphanie Jasmin. Most notably, she collaborated with Oscar-nominated filmmaker Theodore Ushev for the film Troisième page après le soleil.
This past January, Boston Lyric Opera and Opera Philadelphia presented a new film production of Svadba, now available for streaming, led by conductor Daniela Candillari. Additionally,Sokolovic has been appointed as the first Chair of both research and opera creation at the Université de Montréal, where she has been teaching since 2006. She is currently composing The Old Fools, a new opera for the Canadian Opera Company.
Julien Faugere

Boosey & Hawkes Composer News