Clyne: Prince of Clouds Tours the East Coast
(March 2013)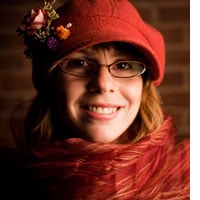 Anna Clyne's double violin concerto Prince of Clouds to be performed in Philadelphia, New York, and Washington, DC
Distinguished violinists Jennifer Koh and Jaime Laredo will tour with the Curtis Chamber Orchestra this March, performing Anna Clyne's double violin concerto Prince of Clouds. Co-commissioned by IRIS Orchestra, the Chicago Symphony Orchestra, Los Angeles Chamber Orchestra, and Curtis Institute of Music, Prince of Clouds will be performed in Philadelphia (March 11), New York (March 13), and Washington, DC (March 14).


Clyne was asked to write Prince of Clouds after violinist Jennifer Koh had heard the composer's Within Her Arms (2008–09), a widely performed work for string ensemble filled with emotion and intensity. Inspired by discussions with the violinist for her "Two x Four" commissioning project, Clyne focused on the idea of musical lineage. The composer explains: "When writing Prince of Clouds I was contemplating the presence of musical lineage—a family tree of sorts that pass from generation to generation. This transfer of knowledge and inspiration between generations is a beautiful gift. Composed specifically for Jennifer Koh and her mentor at the Curtis Institute of Music, Jaime Laredo, this thread was in the foreground of my imagination as a dialogue between the soloists and ensemble." Prince of Clouds harkens back to Baroque-style composition, and features a kind of musical purity. Canonic lines in the solo violin parts create both a dialogue between the soloists and between the soloists with the ensemble.


Prince of Clouds was premiered in November 2012 by the IRIS Orchestra helmed by Michael Stern at the Germantown Performing Arts Center in Germantown, Tennessee. The work was also performed in December by the Chicago Symphony Orchestra where Clyne serves as Mead Composer-in-Residence.


Coinciding with the performance of Prince of Clouds in Washington, DC on March 14 will be the world premiere of Clyne's A Wonderful Day, performed by the Bang on a Can All-Stars at Merkin Concert Hall in New York.


> View the Online Score to Prince of Clouds.


Upcoming performances of Prince of Clouds:

Monday, March 11 at 8:00 PM

Philadelphia Chamber Music Society

Perelman Theater, Kimmel Center

Philadelphia, PA

> Click here to purchase tickets.


Wednesday, March 13 at 8:00 PM

Columbia University School of the Arts

Miller Theatre

New York, NY

> Click here to purchase tickets.


Thursday, March 14 at 7:30 PM

The Kennedy Center

Terrace Theater

Washington, DC

> Click here to purchase tickets.
> Further information on Work: Prince of Clouds
Photo: Todd Rosenberg

Boosey & Hawkes Composer News