Clyne: Prince of Clouds sale de gira por la Costa Este
(March 2013)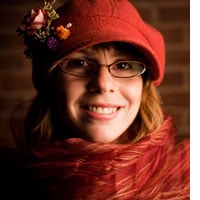 El concierto para dos violines de Anna Clyne, Prince of Clouds, será presentado en Philadelphia, Nueva York y Washington, DC
En Marzo, los distinguidos violinistas Jennifer Koh y Jaime Laredo irán de gira con la orquesta de cámara del Instituto Curtis, presentarán el concierto para dos violines, Prince of Clouds, de Anna Clyne. Encargado por la Orquesta IRIS, Orquesta sinfónica de Chicago, Orquesta de cámara de Los Angeles y Curtis Institute of Music, Prince of Clouds será presentado en Filadelfia (11 de marzo), Nueva York (13 de marzo) y Washington, DC (14 de marzo).

A Clyne se le pidió que escribiera Prince of Clouds después de que la violinista Jennifer Koh escuchara la obra de la compositora: Within Her Arms (2008–09), un trabajo presentado mundialmente para conjunto de cuerdas y lleno de emoción e intensidad. Inspirada en los debates con la violinista por el trabajo "dos por cuatro" que le habían encargado, Clyne se enfocó en la idea de linaje musical. La compositora explica: "Cuando escribía Prince of Clouds contemplaba la presencia del linaje musical: un árbol genealógico de tres tipos que pasan de generación en generación. La transferencia de conocimiento e inspiración entre generaciones es un regalo hermoso. Compuesto especialmente para Jennifer Koh y su mentor en el instituto Curtis Institute of Music, Jaime Laredo, estaba en mi imaginación un diálogo entre el solista y el conjunto". Prince of Clouds se remonta al estilo de composición barroco y posee un tipo de puridad musical. Las líneas canónicas en las partes del solo de violín crean un diálogo entre los solistas y entre los solistas y el conjunto.

Prince of Clouds lo estrenó en noviembre de 2012 la orquesta IRIS dirigida por Michael Ser en el centro Germantown Performing Arts Center en Germantown, Tennessee. La Orquesta sinfónica de Chicago también presentó el trabajo en diciembre, donde Clyne actúa como compositor residente.

Al mismo tiempo que la presentación de Prince of Clouds en Washington, DC el 14 de marzo será el estreno mundial de A Wonderful Day, ejecutado por Bang on a Can All-Stars en el auditorio Merkin Concert Hall en Nueva York.

> Ver la partitura en línea de Prince of Clouds.

Próximas ejecuciones de Prince of Clouds:
Lunes 11 de marzo, 8:00 PM
Philadelphia Chamber Music Society
Teatro Perelman, Kimmel Center
Filadelfia, PA
> Clic aquí para comprar entradas.

Miércoles 13 de marzo, 8:00 PM
Escuela de arte de Columbia University
Miller Theatre
Nueva York, NY
> Clic aquí para comprar entradas.

Jueves 14 de marzo, 7:30 PM
The Kennedy Center
Terrace Theater
Washington, DC
> Clic aquí para comprar entradas.
> Further information on Work: Prince of Clouds
Foto: Todd Rosenberg
> News Search
Mailing List
Sign up for news updates and offers via email
SIGN UP
ONLINE SCORES