Elliott Carter: two UK premieres at Aldeburgh Festival
(May 2023)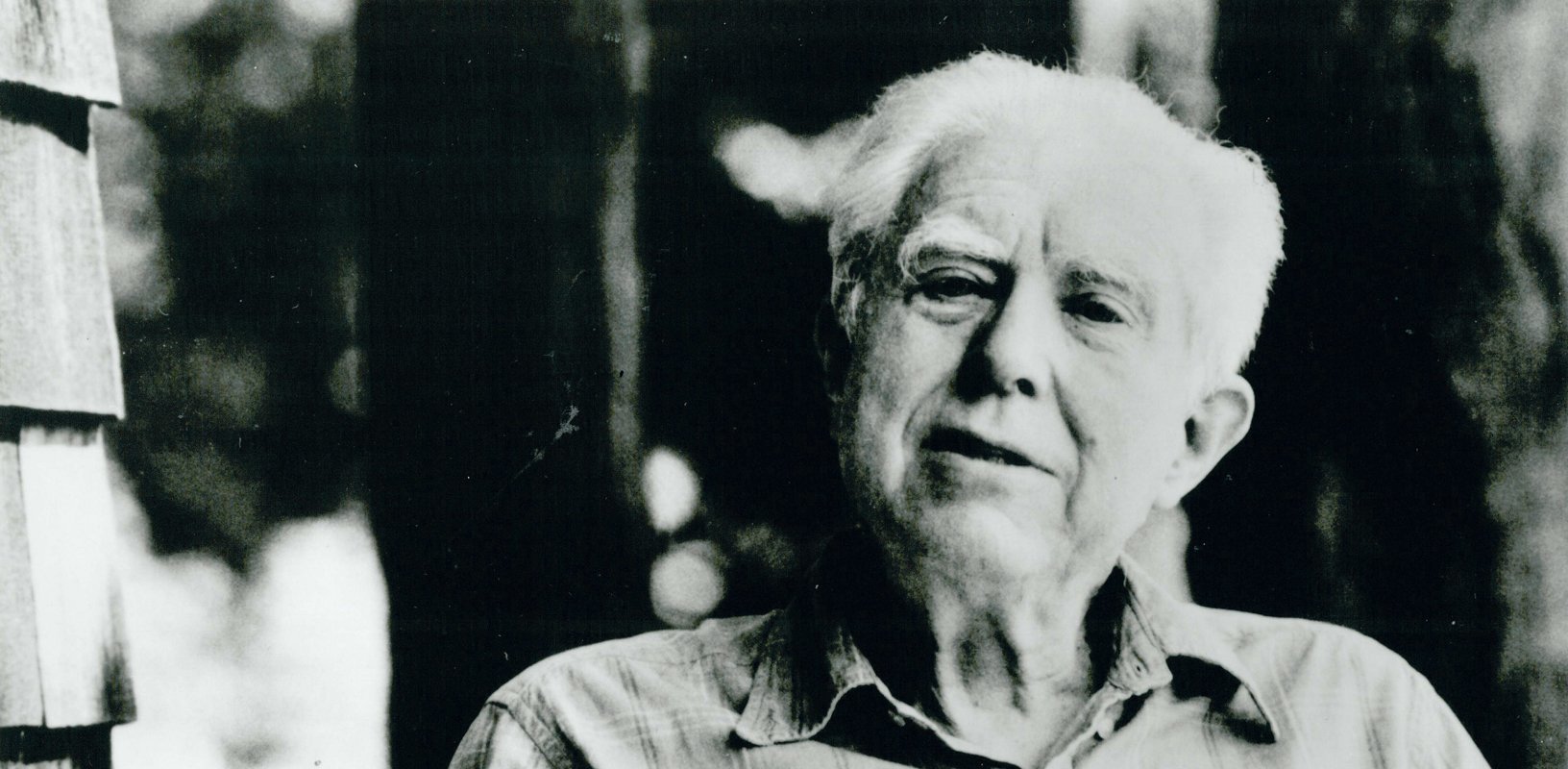 UK premieres of a pair of late song cycles by American composer Elliott Carter, who died in 2012, aged 103, take place at the Aldeburgh Festival on 14 June in performances conducted by Ryan Wigglesworth.
Elliott Carter's late song-cycles Three Explorations (2010) and The American Sublime (2011) receive UK premieres at the Aldeburgh Festival on 14 June from baritone Evan Hughes, with players from the Knussen Chamber Orchestra conducted by Ryan Wigglesworth. Both works were written by Carter as a centenarian, and show him turning in his final years to major 20th century poets, T.S. Eliot and Wallace Stevens respectively.
These premieres renew the Aldeburgh Festival's close association with Carter's music, which started with the UK premiere of the orchestral fanfare A Celebration of some 100 x 150 notes in 1987 conducted by Oliver Knussen, followed in later years by the world premieres of song settings On Conversing with Paradise in 2009 and What Are Years in 2010, then the UK premieres of Interventions, Two Controversies and a Conversation, String Trio, Instances and the song cycle A Sunbeam's Architecture programmed at festivals between 2012 and 2016.
> Visit the Aldeburgh Festival website
Evan Hughes was soloist in the world premiere of Three Explorations in New York in 2011 with the AXIOM Ensemble conducted by Jeffrey Milarsky. A triptych of texts drawn from T.S. Eliot's Four Quartets form the 10-minute work, scored for baritone with 12 wind and brass players providing the accompaniment. This particular combination was suggested by a similarly meditative work by the 16th century composer Heinrich Schutz which Carter had heard.
The New York Times, reviewing the premiere, described how "Three Explorations is couched in a rugged but inviting harmonic language... the vocal line, though chromatic, is supple and shapely, and responsive to Eliot's involved, introspective text… The instrumental writing reflects both Mr. Carter's longstanding interests and his recent stylistic shift more fully. The music is hardly triadic, and its rhythmic interplay can be daunting. Not to suggest that Mr. Carter's earlier music was superficial, but his writing here is calmer and more deeply probing."
> View the online score of Three Explorations
The American Sublime is a fairly expansive setting in Carter's terms, running to 14 minutes. It sets five poems by Wallace Stevens for baritone and a large ensemble of 17 instrumentalists comprising wind, brass, piano and percussion. In his final decade the composer was particularly drawn in his vocal works to American poets active in the interwar era. The song-cycle was the final work of Carter's to be posthumously premiered in 2013, the year following his death, again with Evan Hughes as soloist, with the MET Chamber Ensemble at Carnegie Hall in New York.
The New York Times wrote of the premiere of The American Sublime: "In all of the songs, the voice is almost constant, smoothly cresting and subsiding but ever-present, almost submerged in sparse textures of wind, brass and percussion. In the tiny Life Is Motion, there's just a dancing lyrical line and rattles of tambourine and temple blocks and a quiet cymbal stroke; in The Woman in Sunshine, the baritone duets lambently with the oboe, with only a piano and a vibraphone for company. And the alluringly radiant last song, This Is the Thesis..., softens to a tranquil pianissimo, instruments falling away as the voice alone finds the metaphysical 'merely in living as and where we live'."
> Watch a video of Carter discussing composing to poetry
For the latest information on Elliott Carter's music, including news of the post-pandemic relaunch of the Amphion Foundation's special grant programme supporting special projects involving the composer's music, visit his official website:
> www.elliottcarter.com
> Further information on Work: The American Sublime
Photo: Meredith Heuer

Boosey & Hawkes Composer News