Führender niederländischer Komponist Louis Andriessen 82-jährig gestorben
(July 2021)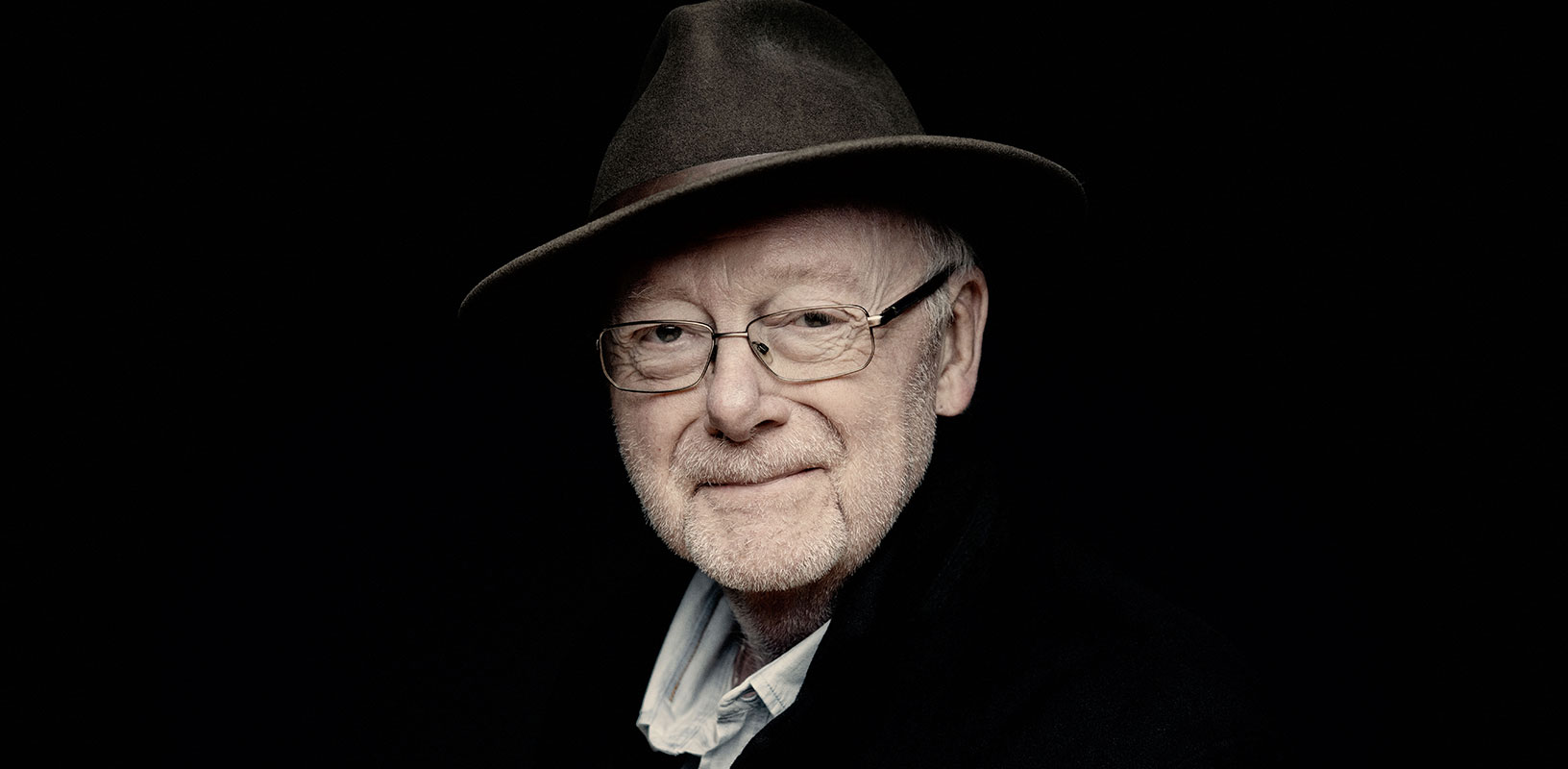 Louis Andriessen, der führende niederländische Komponist und eine der einflussreichsten Figuren der zeitgenössischen Musik, ist im Alter von 82 Jahren gestorben.
Boosey & Hawkes trauert um Louis Andriessen, einen der originellsten und einflussreichsten Komponisten der Gegenwart. Er starb am 1. Juli im Alter von 82 Jahren im Demenzdorf De Hogeweyk in Weesp, in der Nähe von Amsterdam. Andriessen hinterlässt ein bemerkenswertes Œuvre, darunter das Ensemblewerk De Staat und die Oper Writing to Vermeer. Eine ganze Generation jüngerer Komponisten wurde von ihm unterrichtet oder verdankt ihm seine einzigartige Verschmelzung von Jazz und minimalistischen Stilen.
Louis Andriessen, 1939 als Sohn des Komponisten Hendrik Andriessen in Utrecht geboren, gilt als führender niederländischer Komponist der Gegenwart und war eine zentrale Figur in der internationalen Neuen-Musik-Szene. Ausgehend vom Jazz und der Avantgarde entwickelte Andriessen einen Stil, der elementare harmonische, melodische und rhythmische Materialien in einer völlig eigenständigen Instrumentation verwendet und sich dabei oft auf Strawinsky als Vorbild bezieht. Seine Inspirationspalette war breit gefächert und reichte von der Musik von Charles Ives in Anachronie I über die Kunst von Mondriaan in De Stijl und mittelalterliche poetische Visionen in Hadewijch bis hin zu Schriften über Schiffbau und Atomtheorie in De Materie Part I.
Andriessens Kompositionen inspirierten viele führende Vertreter der zeitgenössischen Musik, darunter die beiden nach seinen Werken benannten niederländischen Gruppen De Volharding und Hoketus. Andere bedeutende Ensembles, die seine Werke in Auftrag gaben oder aufführten, sind Asko|Schoenberg, San Francisco Symphony, Los Angeles Philharmonic, BBC Symphony Orchestra, Royal Concertgebouw Orchestra, Kronos Quartet, London Sinfonietta und die Bang on a Can All Stars. Eine große Auswahl seiner Musik ist auf dem Label Nonesuch erschienen.
Zu den spartenübergreifenden Werken gehören das Theaterstück De Materie, das er zusammen mit Robert Wilson für die Niederländische Oper schuf, drei Werke in Zusammenarbeit mit Peter Greenaway (der Film M is for Man, Music, Mozart und die Bühnenwerke ROSA Death of a Composer und Writing to Vermeer), und die Zusammenarbeit mit dem Filmemacher Hal Hartley, darunter The New Math(s) und La Commedia, eine Opernvertonung von Dante. Er hat mit Musikern zusammengearbeitet, die die Grenzen des Aufführungsstils erweitert haben, darunter die E-Violinistin Monica Germino und die Sängerinnen Cristina Zavalloni und Nora Fischer.
Zu seinen jüngsten Auftragswerken gehören Mysteriën, das vom Royal Concertgebouw Orchestra und Mariss Jansons uraufgeführt wurde, Agamemnon für New York Philharmonic unter Jaap van Zweden, die Oper Theatre of the World, die in Los Angeles und Amsterdam uraufgeführt wurde, und The only one für Los Angeles Philharmonic unter Esa-Pekka Salonen. Sein letztes Werk war May für Chor und Orchester, eine Hommage an Frans Brüggen mit Vertonungen des niederländischen impressionistischen Dichters Herman Gorter, die im Dezember 2020 bei der NTR ZaterdagMatinee-Reihe im Concertgebouw uraufgeführt wurde.
Louis Andriessen hielt den Richard and Barbara Debs Composer's Chair an der Carnegie Hall inne und wurde 2010 von Musical America als Komponist des Jahres ausgezeichnet. 2011 gewann er den Grawemeyer Award for Music Composition für seine Oper La Commedia, 2016 wurde er mit dem Kravis Prize for New Music ausgezeichnet.
Mehr über Louis Andriessen:
> www.boosey.com/andriessen
Louis Andriessen und seine Musik:
> Video
Foto: Marco Borggreve

Boosey & Hawkes Composer News