James MacMillan: UK premiere of Christmas Oratorio by LPO
(November 2021)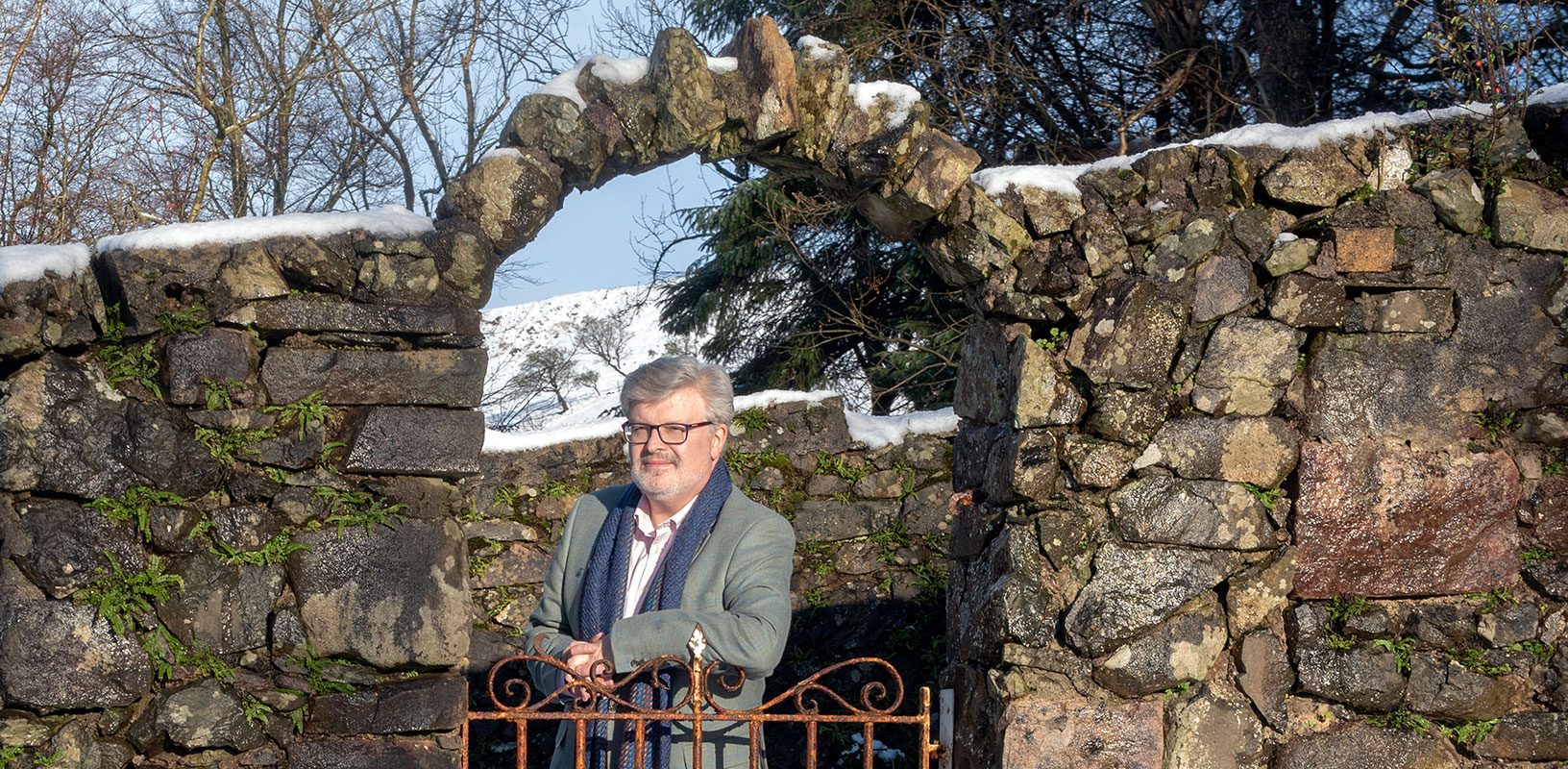 The London Philharmonic Orchestra and Choir present the UK premiere of James MacMillan's acclaimed Christmas Oratorio in December. Mark Elder conducts performances in London's Royal Festival Hall and Saffron Hall with soloists Lucy Crowe and Roderick Williams.
The first UK performance of James MacMillan's Christmas Oratorio, the major work in his recent output, acclaimed at its Amsterdam premiere earlier this year, is a highlight of the festive concert season at London's Southbank Centre. Mark Elder conducts the London Philharmonic Orchestra and Choir with soprano Lucy Crowe and Roderick Williams at the Royal Festival Hall on 4 December, with a repeat performance at Saffron Hall in Saffron Walden on 5 December.
The world premiere of the full-evening oratorio was originally scheduled by the LPO last year but was delayed due to COVID restrictions. The first performance took place last January in Amsterdam as something of a post-Christmas miracle, with the large orchestral and choral forces under strict pandemic safety conditions and the performance streamed by NTR from the Concertgebouw as part of the prestigious ZaterdagMatinee series. The planned Australian premiere by co-commissioners the Melbourne Symphony Orchestra has been rescheduled for a future season.
"Even by MacMillan's standards this is stunning music: profusely, lushly lyrical and often grounded in traditional tonality, yet infused with dazzlingly original instrumental and vocal ideas"
The Times
"The Kaleidoscopic Christmas Oratorio is a masterpiece… MacMillan can paint fantastically with timbres".
De Trouw
"…a rich and prodigious invention… Highly dramatic, colourful, by turns ecstatic and rapt, it throws all of MacMillan's irons into the fire to forge a full-scale, 100-minute tableau on the theme of the nativity…"
Financial Times
Christmas Oratorio, reflecting on Christ's birth and the associated spiritual messages and outpourings of joy, is scored for soprano and baritone soloists, SATB choir and an orchestra including double woodwind, brass and percussion, plus harp and celesta. Texts selected by MacMillan range from Latin liturgical texts to a Scottish lullaby, poetry by Robert Southwell, John Donne and John Milton for the reflective arias, and for the tutti tableaux at the centre of each of the two parts biblical accounts from the Gospels of St Matthew and St John. As in the baroque oratorio tradition each part is topped and tailed by orchestral sinfonias.
James MacMillan describes how "there are various characteristic elements and moods throughout, from the ambiguous opening which mixes resonances of childhood innocence with more ominous premonitions, pointing to later events in the life of Jesus. There are also intermittent moments of joyfulness and the childhood excitement and abandon of Christmas at various points, especially in the choral Hodie Christus Natus Est and in some of the orchestral interludes.
"Sometimes we hear the 'dancing' rhythms associated with some secular Christmas carols. There is also, at points, a sense of narrative when the chorus take the role of the Evangelist as he tells the Nativity story. The 16th and 17th century English poems provide opportunities for reflection in the four solo Arias, firmly based in the oratorio tradition. There is also at points a sense of mystery in both orchestral and choral textures, such as in the setting of the O Magnum Mysterium text in Part 2."
> Book tickets in London or Saffron Walden
> View the music and text of Christmas Oratorio at our Online Scores area
> Read more reviews from the premiere in Amsterdam
The Christmas Oratorio is MacMillan's largest work to date reflecting on Christ's birth. His output includes many works on Advent or Christmas themes including his first percussion concerto Veni, Veni, Emmanuel, a number of 'O' antiphons including O Radiant Dawn, and Christmas carols including Seinte Mari moder milde written for Kings College Chapel Choir, New-made for a King for upper voices and Dutch Carol for unison children's choir. Works around the theme of birth include his cantata Quickening, for vocal ensemble, choir and orchestra, setting poetry by Michael Symmons Roberts.
> Further information on Work: Christmas Oratorio
Photo: Marc Marnie

Boosey & Hawkes Composer News