Lera Auerbach: Her Life and Music
(March 2020)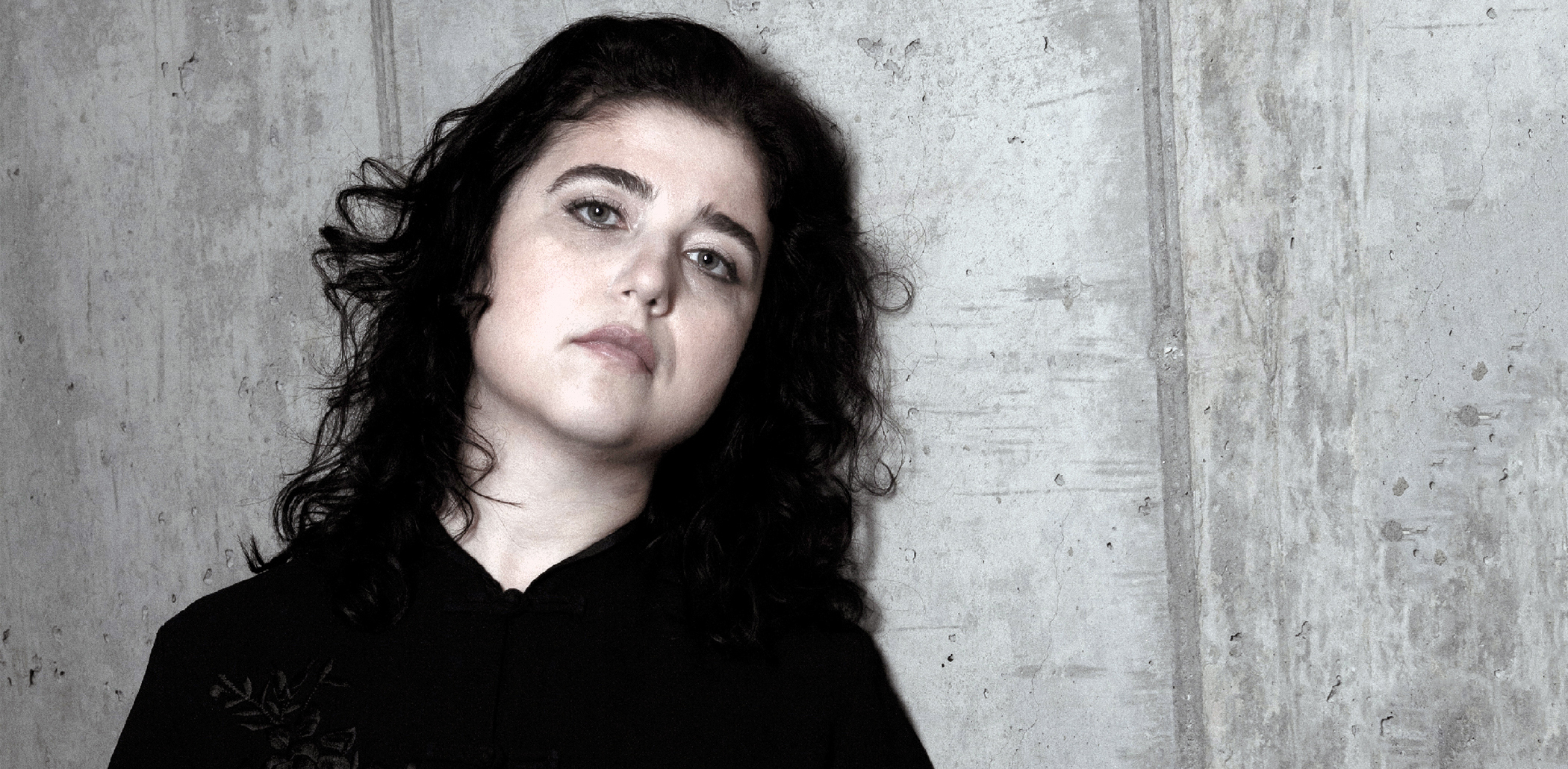 Learn about Lera Auerbach [published by Sikorski], not only a composer but also a distinguished pianist, poet, artist and conductor, whose versatility is reflected in her acclaimed ballets and exciting works for the concert hall. Part of a profile series throughout March—Women's History Month—in which we explore the lives, music, and inspirations of extraordinary composers from around the world.
Her Story
Lera Auerbach was born on 21 October 1973 in the city of Chelyabinsk in west-central Russia, close to the Ural Mountains. Something of a prodigy, at the age of 12 she wrote her first opera, which was performed in numerous cities of the former Soviet Union. As the winner of several piano competitions, Auerbach was invited on a concert tour to the USA in 1991. She decided to stay there and was one of the last artists to leave the former Soviet Union. Particularly in her early output she was inspired by the creativity of Shostakovich when faced with adversity: "Life is hard, but it has its wonderful moments. That's what Shostakovich is like."
She graduated from New York's Juilliard School in piano (under Joseph Kalichstein) and composition (under Milton Babbitt and Robert Beaser). She also studied Comparative Literature at Columbia University and earned a piano diploma at the Hanover Conservatoire. In 2002 she made her Carnegie Hall debut, performing her Suite for Violin, Piano and String Orchestra with Gidon Kremer and the Kremerata Baltica.
Since then Auerbach has composed more than 100 works across every genre. She gives concerts as a pianist and has created numerous literary works, including three Russian poetry volumes and a book of modern aphorisms in English. She has also recently appeared as a visual artist and conductor.
Top Tracks
1. The Little Mermaid
Ballet in 3 acts / LISTEN
2. Gogol
Opera in three acts / LISTEN
3. Icarus
for orchestra / LISTEN
4. Serenade for a melancholic sea
for violin, cello, piano and strings / LISTEN
5. Arctica: Symphony No.4
for piano, choir and orchestra / LISTEN
CLICK HERE to listen to more music by Lera Auerbach.
Her Inspiration
Lera Auerbach is a composer whose music is complex yet memorable, readily communicative while also offering interpretation from multiple perspectives. She is convinced that there can be no truly absolute music. Whether working as a composer, poet or artist, she always creates stories but prefers these to be created as much by the audience, with titles often acting as triggers: "When I give a title to a work in a creative way I want listeners to feel free to use their own imagination, drawing from their own dreams and memories. The titles are nothing more than starting points for any form of association."
This also relates to her work as a performer of other composers, where she discovers links back into her own composition: "That is what makes music and making music so exciting and contemporary. In this way the composer and his or her interpreter reach the audience and the soul of the individual in a personal way and create a unique bridge to his or her own life experience."
Violinist Gidon Kremer has described Lera Auerbach as "one of the most gifted artists I have ever met. Her strong talent which is evident in so many fields - performing, composing, writing - is nurtured by a deep respect towards the past, but still allows her creations to remain sincere and personal, while being innovative and adventurous. Her commitment to art is always inspired by a spiritual approach."
Summing up Lera Auerbach, the New York Times wrote: "Her versatility is almost incredible. She's a passionate pianist with a lot of temperament, a natural composer and performer who can quickly grasp and transpose everything around her."
Her Collaborations
Lera Auerbach is a creative polymath. Her collaborations reflect the range of her activities, whether musical, literary, artistic or environmental, from intimate poetry through to large-scale theatrical events. The composer's stageworks include the opera Gogol and the ballet The Little Mermaid, premiered in Copenhagen in the Andersen bicentenary year – one of three full-length danceworks created with choreographer John Neumeier.
Auerbach has also collaborated on projects relating to contemporary themes, seeking resolution to issues of political conflict and climate change. As part of her residency in the 2011/12 season at the Staatskapelle Dresden, she created a major Requiem - Ode for Peace to mark the anniversary of the destruction of Dresden. Between 2019 and 2021 her Arctica symphony, a collaboration with National Geographic, is being performed by the leading orchestras of the North Pole countries most affected by global warming.
In Beethoven's 250th anniversary year, Auerbach's new String Quartet No.9 for the Artemis Quartett draws upon the composer's String Quartet in A minor op. 132, offering 'Holy thanksgiving' for recovery. Auerbach is also participating in the Diabelli 2020 project initiated by pianist Rudolf Buchbinder, and with her Diabellical Waltz has created a new variation on the classic composer's famous work.
A regular guest at major international music festivals (including Musikfest Bremen, Verbier, Rheingau, Marlboro and Lockenhaus), her works are performed by leading conductors and instrumentalists such as Christoph Eschenbach, Marin Alsop, Andris Nelsons, Alan Gilbert, Leonidas Kavakos, Vadim Repin, Daniel Hope and Gautier Capuçon. CD and DVD releases of Auerbach's works are available on the Deutsche Grammophon, ECM, ARTE, PBS, BIS, Capriccio and Cedille record labels.
Photo: N. Feller

Boosey & Hawkes Composer News