MacMillan's Fiat Lux Receives its Long-Awaited Premiere in California
(May 2023)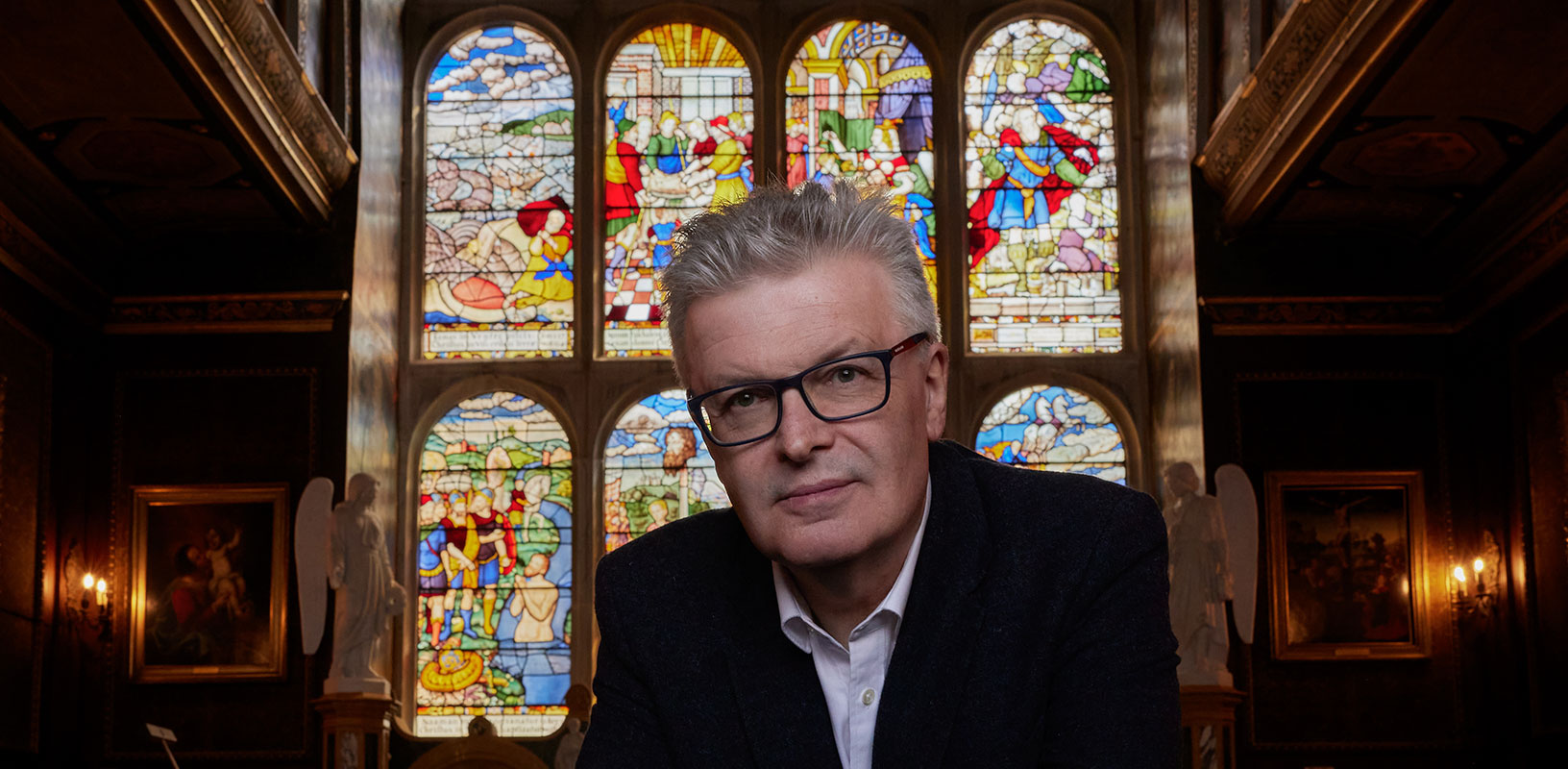 In June, Fiat Lux by James MacMillan receives its world premiere with the Pacific Symphony and Pacific Chorale.
James MacMillan's Fiat Lux premieres on June 15-17 with soprano Elissa Johnston, baritone Christopher Maltman, organist David Ball, Pacific Chorale, and Pacific Symphony, led by Carl St. Clair. The premiere takes place at the Renée and Henry Segerstrom Concert Hall after having been postponed due to COVID-19. The world premiere performances and commission of Fiat Lux were made possible by a generous grant from Howard and Roberta Ahmanson and the National Endowment of the Arts.
The large-scale work is based on a poem by Dana Gioia, California poet laureate and former chairman of the National Endowment for the Arts, and also incorporates Latin biblical texts. Fiat Lux (Let there be Light), approximately 30 minutes long, is a single through-composed movement made up of five sections: "In the Beginning," "Chorus," "Litany of Light," "Light of the World," and "Hymn: Cathedral of Light."
> Read the composer note for Fiat Lux
Fiat Lux was written in 2020, marking the July 2019 consecration of Christ Cathedral in Garden Grove, California. A special encore performance will be held on June 20 at Christ Cathedral, celebrating their refurbishment of the Hazel Wright Organ, the fifth largest pipe organ in the world.
Further MacMillan highlights in 2023 include dual Australian premieres: Stabat Mater with the Sydney Philharmonic Chamber Orchestra and Singers led by Brett Weymark (October 12); and Christmas Oratorio with the Melbourne Symphony Orchestra and Chorus led by MacMillan himself (December 16).
Concert Info
Thursday, June 15 at 8pm PST
Friday, June 16 at 8pm PST
Saturday, June 17 at 8pm PST
Renée and Henry Segerstrom Concert Hall | Costa Mesa, CA
More info
Tuesday, June 20 at 8pm PST
Christ Cathedral | Garden Grove, CA
More info
Pacific Symphony
Pacific Chorale
Carl St. Clair, conductor
Elissa Johnston, soprano
Christopher Maltman, baritone
David Ball, organ
GREGORIO ALLEGRI Miserere mei, Deus
RICHARD STRAUSS Death and Transfiguration
JAMES MACMILLAN Fiat Lux (World Premiere)
> Further information on Work: Fiat Lux
Photo: James Bellorini

Boosey & Hawkes Composer News