Magnus Lindberg: new work anticipates Beethoven's 9th
(June 2016)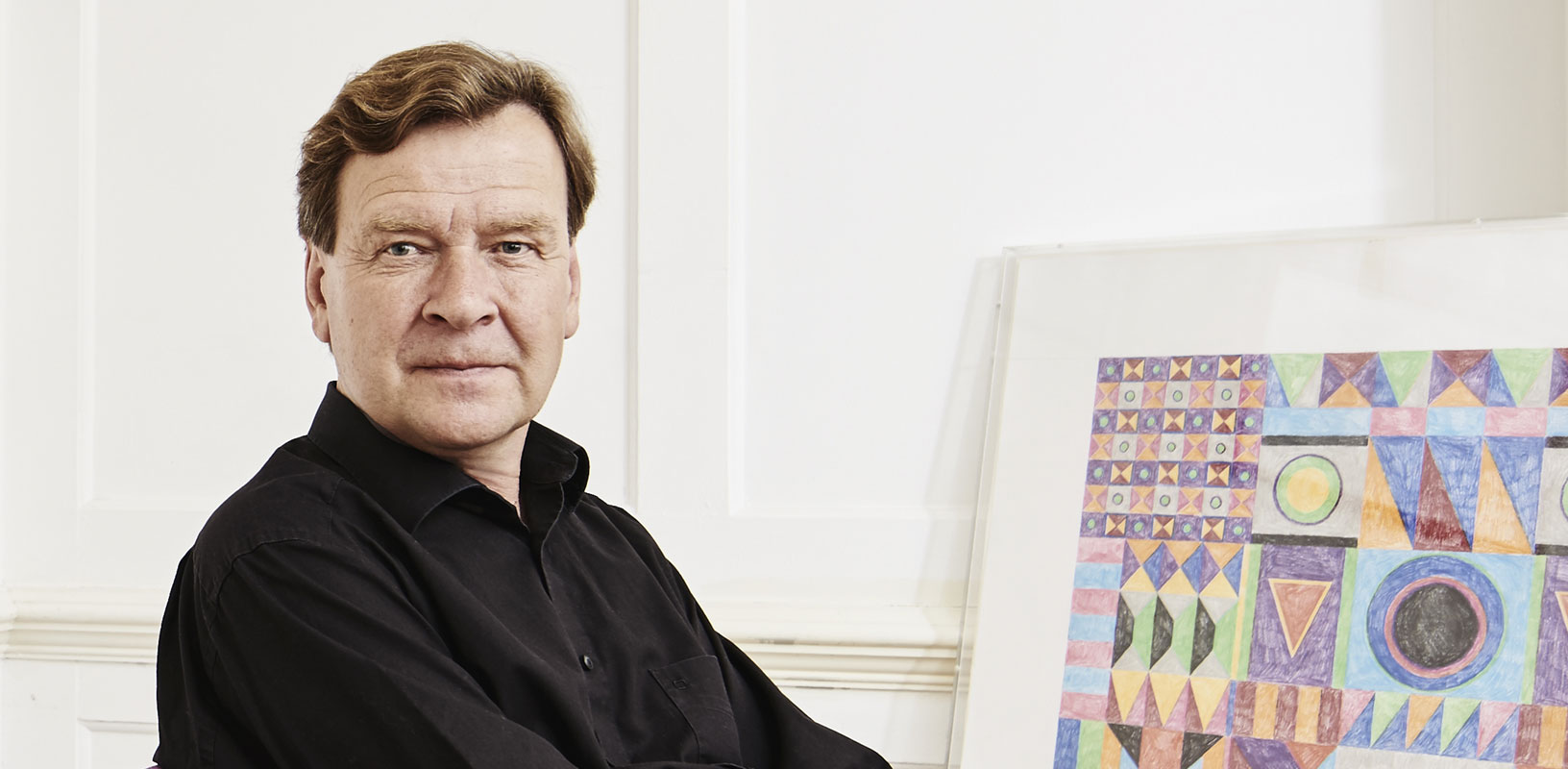 The BBC Proms unveils Magnus Lindberg's new work, Two Episodes, for the London Philharmonic Orchestra, building a bridge to the world of late Beethoven.
Magnus Lindberg's new orchestral work Two Episodes is premiered at the BBC Proms on 24 July, positioned to lead directly into the London Philharmonic Orchestra's performance of Beethoven's Symphony No.9 conducted by Vladimir Jurowski. The composer's residency with the LPO will see a further performance with Christoph Eschenbach in May 2017, and performances by co-commissioners will follow at the Helsinki Festival and the Casa da Música in Porto.

Lindberg describes the challenge of paving the way for Beethoven: "If I was really pressed to choose just one composer from the classical canon it would have to be Beethoven, because he stands out as an example of what it is to be a contemporary composer – just as much as figures like Xenakis in my own lifetime. I've re-examined his late works with fresh ears in preparing for this composition, to create music that leads naturally to the amazing opening of the Ninth Symphony but which can also have an independent life of its own."

"My music falls naturally into two distinct sections: one is linked to the massive impact of the first movement with its immense tutti writing, full of bold sounds and energy, while the second is closer to the beauty of the slow movement and acts as a bridge towards the open fifth A and E and its D minor destination. For obvious reasons I've kept well away from all references to Beethoven's finale which has to leap out on its own terms."

"Rather than quotations, I've embedded a number of Beethovenian allusions, so there are clear aural links, and the orchestration matches the symphony, so it will have a period colour without harp, piano and exotic percussion that feature in many of my works. The harmonic world will naturally be much later than Beethoven's, though it is the outcome of where he was heading. I've returned to the sequencing of harmonies I was exploring in works like Kinetics in the late 1980s, trying to find a modern equivalent of classical functional harmony built from the spectral series."

"I still believe contemporary music can find a way to enjoy the same rhetorical excitement of language as that employed by the classical composers. I'm pursuing such vital ingredients as modulation, harmonic rhythm, question and answer, stasis and movement. This is related to the hierarchy between chords and how they are sequenced in chains, and I've built a vocabulary of chords from the spectral series, particularly using the odd-numbered overtones. A central harmony is the 'Tristan'-chord used by Wagner, which can be spectrally derived and is a pivot chord for multiple series of linked progressions. So this chord and its relations can often be heard, giving the new work a distinctive colour."

The LPO residency next season also includes the UK premiere of Lindberg's Cello Concerto No.2 in March with soloist Anssi Karttunen conducted by Jukka-Pekka Saraste. International highlights in early 2017 include a feature by the Stavanger Symphony Orchestra including five works conducted by Christian Vásquez and Pierre-André Valade, and the Canadian premiere of Accused with soprano Anu Komsi and the Toronto Symphony under Hannu Lintu.
> Further information on Work: Two Episodes
Photo: Hanya Chlala/ArenaPAL

Boosey & Hawkes Composer News