Manfred Trojahn signs publishing contract with Boosey & Hawkes
(December 2019)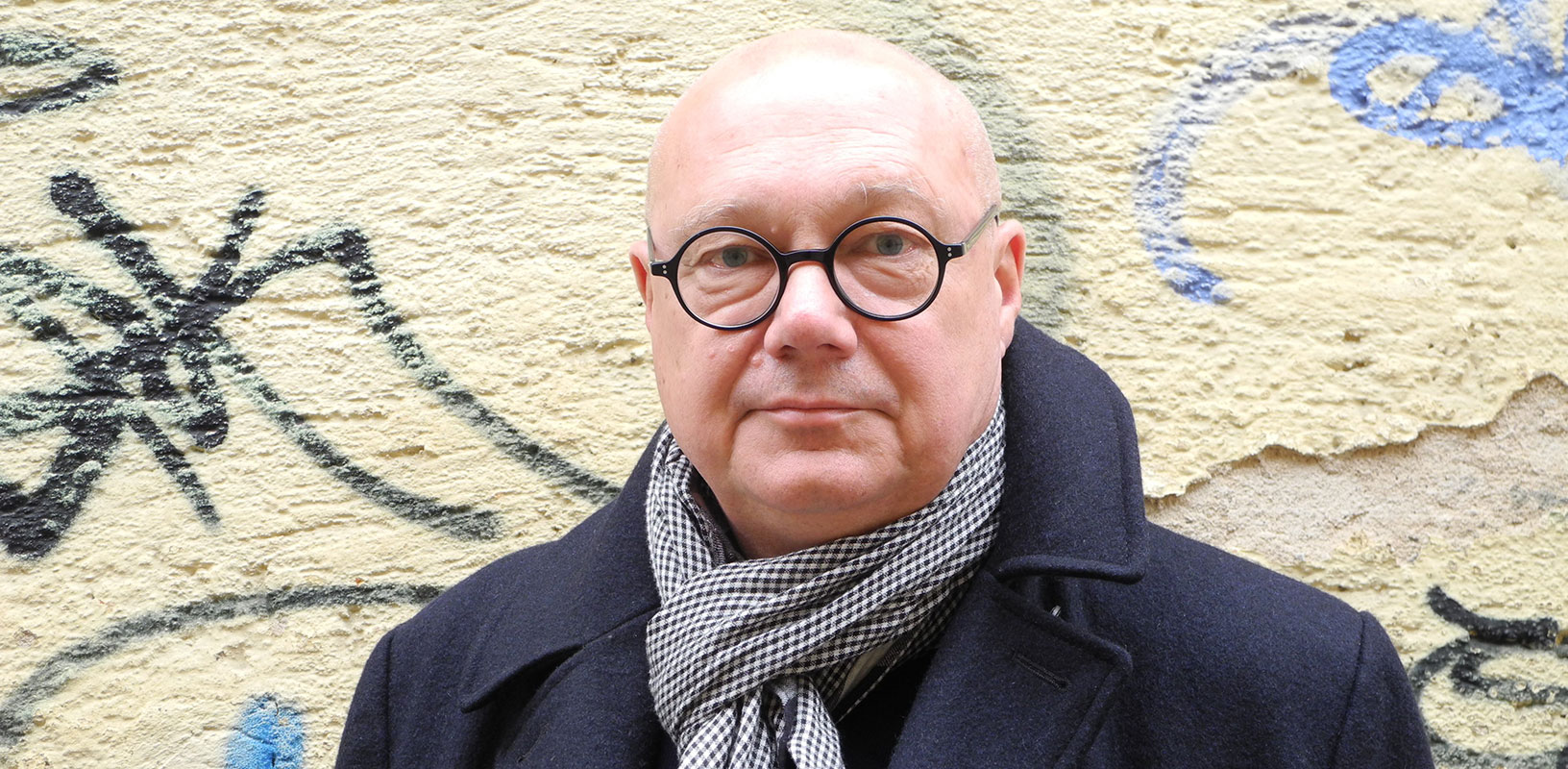 Leading German composer Manfred Trojahn has signed an exclusive publishing contract with Boosey & Hawkes. New works include a setting of Hofmannsthal's 'Chandos Letter' with stagings in Bonn and Vienna in February 2020.
Boosey & Hawkes is delighted to welcome Manfred Trojahn to its roster of composers. The composer and publisher have entered into an exclusive agreement which covers the composer's future works with immediate effect. First works under the new agreement include Ein Brief, an extended setting of Hofmannsthal's 'Chandos Letter' for baritone, string quartet and orchestra, and a choral work based on poetry by Goethe, Urworte. Orphisch.
Ein Brief, a 45-minute 'Reflective Scena for Baritone, String Quartet and Orchestra' is based on Hugo von Hofmannsthal's 'Chandos Letter' dating from 1902. In this powerful prose work Hofmannsthal gave artistic expression to his scepticism about the limits of language. Ein Brief was commissioned by Bonn Opera and will be premiered there on 8 February in a staged production together with Beethoven's Christ on the Mount of Olives. Holger Falk sings the solo baritone role in the Trojahn premiere and the staging is directed by Reinhild Hoffmann and conducted by Dirk Kaftan. One of a number of further performances is given at the Theater an der Wien on 29 February.
Urworte. Orphisch for a cappella chorus to a text by Johann Wolfgang von Goethe is a commission from the MDR Radio Choir which premieres the work on 24 January under conductor Philipp Ahmann at the Peterskirche in Leipzig. In June 2020 a new orchestral work follows for the TONALi Orchestra's "BeEnigma" project for the 2020 Beethoven anniversary year. The premiere will be conducted by Christoph Eschenbach in the Elbphilharmonie Hamburg, followed by further performances including at the Cologne Philharmonie, in Berlin and at the KKL in Lucerne.
About Manfred Trojahn
Manfred Trojahn, born in 1949, is one of the most successful German composers of his generation, known throughout the world above all for his operatic works. Most recently in March 2019 a new production of his Orest at the Vienna State Opera made the headlines, the fifth production of his operatic drama after Euripides premiered in 2011. Trojahn's extensive output encompasses almost every genre and he has been performed by renowned artists throughout the world. His works have received numerous prizes and awards, including the Studienstiftung des Deutschen Volkes (1971), the Stuttgarter Förderpreis (1972), first prize at the International Rostrum of Composers, Paris (1978), the Accademia Tedesca Villa Massimo in Rome (1979/80), the Sprengel-Preis für Musik (1980) and the Deutscher Musikautorenpreis (2008). His works up to 2019 are published by Bärenreiter.
Trojahn studied flute with Karlheinz and Gertrud Zöller, composition with Diether de la Motte and conducting with Albert Bittner. From 1991 to 2017 he was Professor of Composition at the Robert Schumann Hochschule in Düsseldorf where his pupils included Matthias Pintscher, Elena Mendoza and Anno Schreier. From 2004 to 2006 he was President of the Deutscher Komponistenverband, and from 2008 to 2012 deputy director of the Music Section of the Academy of Arts in Berlin. He is also a member of the Academies of Arts in Düsseldorf, Hamburg and Munich. As well as his work in music, Manfred Trojahn has also made a name as an essayist. He lives in Paris and Düsseldorf.
For further information on Manfred Trojahn visit:
www.boosey.com/Trojahn
About Boosey & Hawkes
Boosey & Hawkes is the world's leading publisher of contemporary classical music, with a blue chip catalogue of 20th-century masters including Bartók, Bernstein, Britten, Copland, Prokofieff, Strauss and Stravinsky alongside an eminent front list of composers that includes John Adams, Louis Andriessen, Harrison Birtwistle, Unsuk Chin, Brett Dean, Detlev Glanert, Osvaldo Golijov, HK Gruber, Karl Jenkins, Magnus Lindberg, James MacMillan, Steve Reich, Mark-Anthony Turnage and Eric Whitacre. The company has offices in London, New York and Berlin and a network of agents around the world.
> www.boosey.com
About Concord
Concord is the independent, worldwide leader in the development, acquisition, and management of recorded music, music publishing, and theatrical performance rights. With offices in Los Angeles, New York, Nashville, London, Berlin and Miami, Concord has a diverse and vibrant roster of active recording artists, composers, and songwriters, and a vast and historic catalogue of works by some of the most treasured names in music history.
> www.concord.com
> Further information on Work: Ein Brief
Photo: Dietlind Konold

Boosey & Hawkes Composer News