New Anna Clyne Works Inspired by Beethoven, Rilke, and Rothko
(January 2020)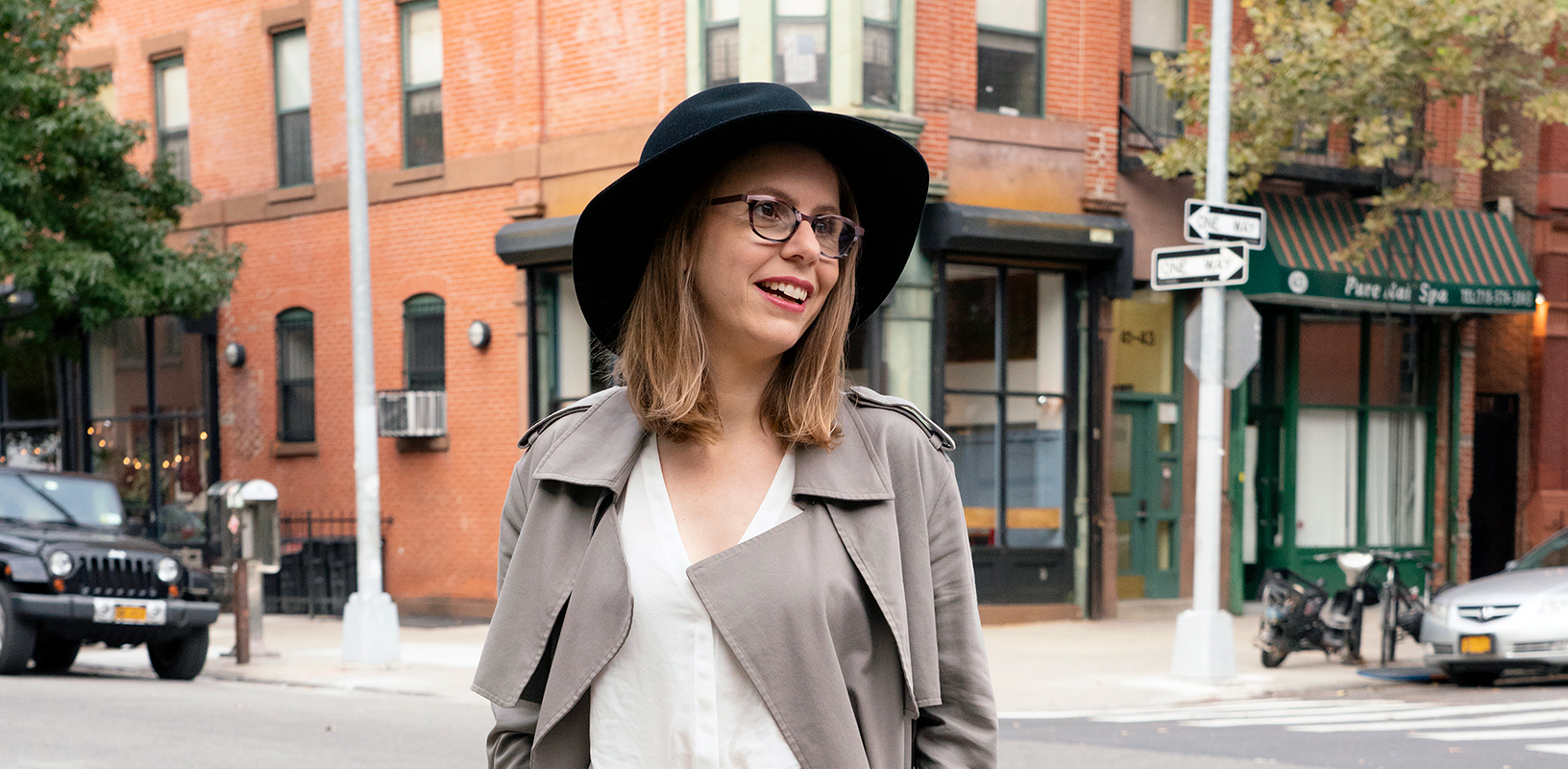 Clyne draws inspiration from poetry, art, and music in two new works premiering this spring: Breathing Statues for string quartet, written for Calidore String Quartet; and COLOR FIELD, for Baltimore Symphony Orchestra.
Following a busy fall and winter in Europe, Anna Clyne has two new works debuting this spring in the US: Breathing Statues for string quartet and COLOR FIELD for orchestra. Drawing inspiration from other art forms has become something of a hallmark for Clyne, who once again turns to painting, poetry, and music for both these new pieces.
Breathing Statues is inspired by Beethoven's three final string quartets—Op. 130, 135, and his famous Grosse Fuge, Op. 133. Clyne was moved by a specific moment in the Grosse Fuge, where the music drives forward relentlessly to an E-flat major chord, followed by a long silence, then pivots to a C major chord. She states, "I was struck by its intensity. It made me feel like the music is really breathing."
Clyne found several instances in Beethoven's last three quartets that feature moments of breathing, sighing, and stuttering, then wove in references throughout Breathing Statues. At times Clyne has the four players pause together as a unit for the duration of a deep breath—which reminded Clyne of Rainer Maria Rilke's poem "On Music," whose line "the breathing of statues" inspired the work's title.
Calidore String Quartet gives the world premiere of Breathing Statues at Princeton University on February 20, then tours the work to the Celebrity Series of Boston (Mar 4) and Penn State University (Apr 7) before making its New York premiere at Chamber Music Society of Lincoln Center (Apr 30).
On March 28 and 29, Marin Alsop—a longtime champion of Clyne's work—leads the Baltimore Symphony Orchestra in the world premiere of COLOR FIELD. Clyne draws a musical portrait of the work's honoree, Melanie Sabelhaus, referencing Sabelhaus's dynamic personality and Serbian roots (incorporating a traditional Serbian melody), but most notably, her signature color: Hermès Orange. Clyne's exploration of color led her to Mark Rothko's Orange, Red, Yellow (1961), a powerful example of the artist's Color Field paintings, featuring red and yellow framing a massive swash of vibrant orange that Clyne describes as "vibrating off the canvas."
The three movements of COLOR FIELD each represent a color in Rothko's painting. Clyne used color-pitch charts created by famously synesthetic composer Alexander Scriabin to define each movement's tonal centers: Yellow = D, Red = C, Orange = G.
Clyne describes the music of the different movements:
"Yellow evokes a hazy warmth and incorporates a traditional Serbian melody, first heard as a very slow bass line, and then revealed in the middle of the movement in the strings and winds. In Red, the fires blaze with bold percussive patterns and lilting lines. In Orange, the music becomes still and breathes, and then escalates once more, incorporating elements of Yellow and Red to create Orange—the signature color of Melanie Sabelhaus."
IN OTHER NEWS:
• Baltimore Symphony Orchestra also gives the US premiere of Clyne's Restless Oceans on April 30-May 3, a work inspired by Audre Lorde's poem "A Woman Speaks."
• Clyne's This Midnight Hour (2015) is performed by three major US orchestras this winter and spring: St. Louis Symphony Orchestra (Jan 18), Minnesota Orchestra (Feb 21), and Philadelphia Orchestra (Apr 15 @ The Kennedy Center / Apr 17 @ Verizon Hall).
UPDATE:The world premiere of COLOR FIELD has been canceled due to the Coronavirus outbreak.
> Further information on Work: Color Field
Photo: Jennifer Taylor

Boosey & Hawkes Composer News