Unsuk Chin: Her Life and Music
(March 2020)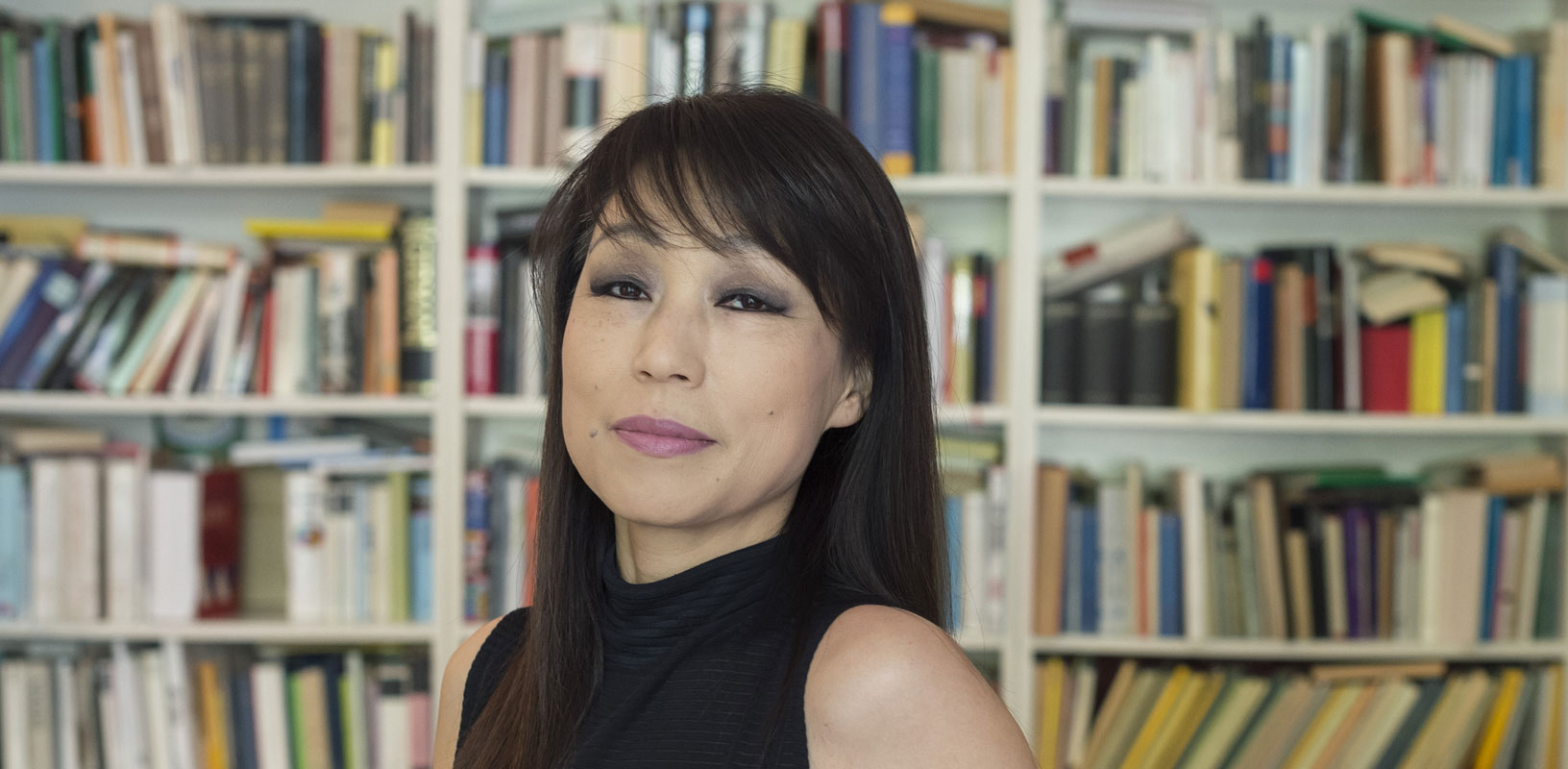 Learn about Unsuk Chin's highly individual music, reflecting the colours and sculptural forms of her imagination, which is performed internationally by leading conductors and ensembles. Part of a profile series throughout March—Women's History Month—in which we explore the lives, music, and inspirations of extraordinary composers from around the world.
Her Story
Unsuk Chin was born in Seoul in 1961 and her early years saw her battling to pursue a musical career. "I planned to become a concert pianist, but in the South Korea of the 1960s, as the youngest sister of a poor family, there was not enough money for formal tuition." She was nurtured by a middle school teacher, a composer: "he encouraged me to pursue this career path and presented me with a chance to study recordings and scores, some of which I copied out in full."
After several attempts to gain a place at Seoul National University she was admitted to the class of Sukhi Kang, the Korean composer. "This was a stroke of luck since he was a rare source of information about modernist European music in the very closed country that Korea used to be, a military dictatorship back then." This encouraged Chin to focus on composition and enter her works in a series of international competitions.
In 1985 she received an academic exchange grant to study in Germany and entered the class of György Ligeti at the University for Music and Theatre in Hamburg. He had forged a way forward, independent of the institutional avant-garde, and his lessons were undogmatic: "he used to encourage studying all kinds of music, ranging from sub-Saharan music to Conlon Nancarrow, from Miles Davis to Guillaume Dufay." Though liberating, this prompted Chin to completely rethink her compositional approach and, after a three-year silence, "via the detour of electroacoustic composition, I found my own voice." In 1988 she settled in Berlin and has lived and worked there ever since.
Key moments in Chin's career included a performance in 1993 of Acrostic-Wordplay in London conducted by George Benjamin, her winning in 2004 of the Grawemeyer Prize for her Violin Concerto, and the staging in 2007 of her opera Alice in Wonderland at the Bavarian State Opera in Munich. Her works are now performed by leading conductors and performing groups around the world, and she has a busy diary of composer residencies, festival features and new commissions.
Unsuk Chin's output ranges from instrumental and chamber works, to large-scale scores for orchestra and voices. The virtuosity of her sequence of Piano Etudes attracts leading keyboard artists, while her ensemble works, including Gougalon which recaptures memories of Korean street theatre, are firmly placed in the central repertoire of groups around the world. She is particularly acclaimed for the originality of her rethinking of the concerto, including works for violin, piano, cello, clarinet and sheng. Her scores with orchestra over the past decade have sought inspiration across an immense variety of themes: mythical song in Le Silence des Sirènes, tales of Hoffmann in Mannequin, astronomy in Le Chant des Enfants des Étoiles, cell biology in her concerto for orchestra SPIRA, and music history itself in Frontispiece.
Top Tracks
> CLICK HERE to listen to more music by Unsuk Chin.
Her Inspiration
Unsuk Chin is a composer whose music is modern in language, but lyrical and non-doctrinaire in communicative power. It combines striking originality with a kaleidoscope of colour and playful virtuosity. In her works she seeks to transform an intense inner world into sound: "My music is a reflection of my dreams. I try to render into music the visions of immense light and of an incredible magnificence of colours that I see in all my dreams, a play of light and colours floating through the room and at the same time forming a fluid sound sculpture. Its beauty is very abstract and remote, but it is for these very qualities that it addresses the emotions."
Unsuk Chin has a wide range of interests across the arts and sciences but, as she sums up, "music always relates to music: it is thinking about sounds, and how to organize them - or, in Gerard Grisey's words, 'we are musicians and our model is sound not literature, sound not mathematics, sound not theatre, visual arts, quantum physics or geology, sound not astrology or acupuncture'."
Her Collaborations
Unsuk Chin describes how "some of my most memorable experiences of happiness have been to be premiered and performed by great musicians – every successful collaboration feels like a new breakthrough moment". Leading instrumentalists she has worked with include Viviane Hagner, Alban Gerhardt and Wu Wei in her concertos for violin, cello and sheng, while conductors who have championed her music include Simon Rattle, Kent Nagano, Gustavo Dudamel, Alan Gilbert, Esa-Pekka Salonen, David Robertson, Susanna Mälkki and Myung-Whun Chung.
Recent works by Unsuk Chin include subito con forza, an orchestral concert-opener inspired by Beethoven's conversation books, and a second violin concerto for Leonidas Kavakos commissioned by the London Symphony Orchestra, Boston Symphony Orchestra and Leipzig Gewandhaus Orchestra.
Photo: Priska Ketterer

Boosey & Hawkes Composer News