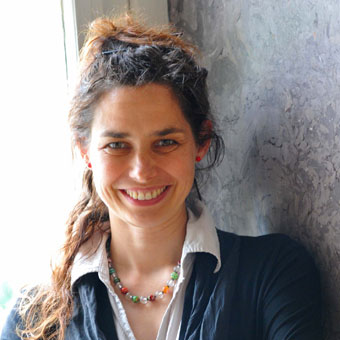 Anna-Sophie Brüning
Anna-Sophie Brüning was concertmaster of the Lübeck Philharmonic Orchestra from 1999 to 2001 while simultaneously completing a conducting course at Leipzig Music College; for five years, she was a scholar of the Conducting Forum of the German Music Council * in 2003, Daniel Barenboim commissioned her to conduct the first Palestinian symphony orchestra * worked in the Middle East for a number of years, conducting orchestras at concerts in Palestine, Israel and Jordan * worked as guest conductor for, among other orchestras, the Düsseldorf Symphonic Orchestra and the Stuttgart Chamber Orchestra, while conducting opera performances at the Komische Oper, Berlin, Mannheim National Theatre and the Hanover State Opera * currently 1st Kapellmeister at Coburg State Theatre * received a special award from the Minister of State for Culture and Media, together with the author Paula Fünfeck (whose works include Pinienkerne wachsen nicht in Tüten), for the project Apollo 18! in 2014.

Music theatre pieces by Anna-Sophie Brüning at Boosey & Hawkes, together with Paula Fünfeck:
Die arabische Prinzessin (2008) Music by Juan Crisóstomo de Arriaga
Die Bürgschaft (The Hostage, 2012-14) after Franz Schubert
Himmelsgeigen und Höllenfeuer (Heavenly violins and infernal flame, 2011-15) Music by Heinrich Ignaz Franz Biber

Please visit Anna-Sophie Brüning's website at www.annasophiebruening.de.