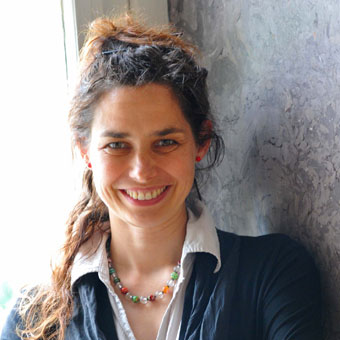 Anna-Sophie Brüning
Anna-Sophie Brüning studied violin, piano and conducting in Hanover, Berlin, Freiburg and Chicago. Her teachers include Rainer Kussmaul and Shmuel Ashkenasi (violin), and Karl-Heinz Kämmerling (piano). She began her career as a concertmaster with the Lübeck Philharmonic Orchestra and later moved first to the accompaniment department and then to the conductor's podium.
About
She has worked with artists such as Anke Engelke, Rainer Kussmaul, Daniel Barenboim, Sabine Meyer, Jetzke Mijnnsen, Paula Fünfeck, Juri de Marco, Jean Renshaw, Angelika Bachmann, Sara Ezzell and many others and was awarded the Praetorius Music Prize, the Zonta Music Prize, the Special Prize of the Committee for Culture and Media 2013 of the German Federal Government and was nominated for the Kulturmarken Award 2015.
Engagements have taken her to the Düsseldorf Symphony Orchestra, the Northwest German Philharmonic Orchestra, the Brandenburg Symphony Orchestra, the Stuttgart Chamber Orchestra, the Polish Chamber Orchestra, the Festspielhaus Baden-Baden, the Hohenloher Kultursommer among many others. From 2003 to 2009 she lived and worked mainly in Israel, Palestine and Jordan.
At the Landestheater Coburg she was engaged as 1st Kapellmeister from 2012-2015 and stood as opera conductor on the podium of the Nationaltheater Mannheim, the Komische Oper Berlin, the Staatsoper Hannover and the Landestheater Innsbruck. Recently she has worked with the baroque orchestra "La festa musicale Hannover", the Odense Symphony Orchestra, the Stegreif Orchestra Berlin, the Neuköllner Opera Berlin, the Orchestra of the German Federal Police, the Kenya National Youth Orchestra and various free ensembles.
She is the initiator and actor of several cultural projects in Germany and abroad and lives with her family in Hanover.