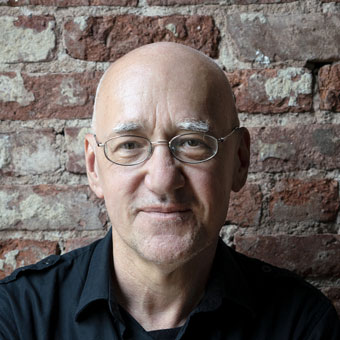 Sebastian Currier
b. 1959
• Recipient of the prestigious Grawemeyer Award (2007), Berlin Prize, Rome Prize, a Guggenheim Fellowship, a fellowship from the National Endowment for the Arts, and an Academy Award from the American Academy of Arts and Letters.
• Performances by renowned ensembles including the Berliner Philharmoniker, New York Philharmonic, Boston Symphony Orchestra, Cincinnati Symphony Orchestra, and the Kronos Quartet
• Currier's music has been enthusiastically embraced by violinist Anne-Sophie Mutter, who commissioned and premiered his violin and piano piece Aftersong, and violin concerto, Time Machines
• RE-FORMATION for chorus and orchestra, premiered by Minnesota Orchestra and Chorus, was named on the New York Times "Best Classical Music Performances of 2017" list.
Works by Sebastian Currier include:
Time Machines (2007) for violin and orchestra
Piano Concerto (2006) for piano and orchestra
Nightmaze (2005) for chamber ensemble
Next Atlantis (2008) for string quartet
Looking Ahead: On November 11-12, Violinist Baiba Skride joins the Milwaukee Symphony Orchestra and Ken-David Masur to perform Currier's Aether, which Skride has previously played with the Boston Symphony Orchestra, Leipzig Gewandhaus Orchestra, and Netherlands Radio Philharmonic.