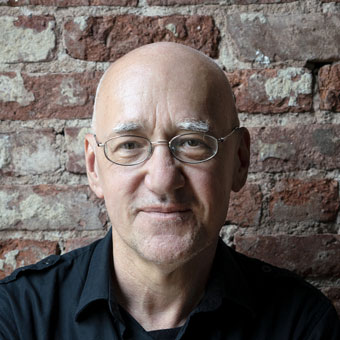 Sebastian Currier
b. 1959
• Recipient of the prestigious Grawemeyer Award (2007), Berlin Prize, Rome Prize, a Guggenheim Fellowship, a fellowship from the National Endowment for the Arts, and an Academy Award from the American Academy of Arts and Letters.
• Performances by renowned ensembles including the Berliner Philharmoniker, New York Philharmonic, Boston Symphony Orchestra, Cincinnati Symphony Orchestra, and the Kronos Quartet
• Currier's music has been enthusiastically embraced by violinist Anne-Sophie Mutter, who commissioned and premiered his violin and piano piece Aftersong, and violin concerto, Time Machines
• RE-FORMATION for chorus and orchestra, premiered by Minnesota Orchestra and Chorus, was named on the New York Times "Best Classical Music Performances of 2017" list.
Works by Sebastian Currier include:
Nightmaze (2005) for chamber ensemble
Piano Concerto (2006) for piano and orchestra
Time Machines (2007) for violin and orchestra
Next Atlantis (2008) for string quartet
Looking Ahead: On August 4, Currier's Beethoven-inspired Track 8 is led by Cristian Macelaru at the Cabrillo Festival of Contemporary Music.
Currier pens new chamber piece Ongoingness for celebrated harpist Bridget Kibbey, written for solo harp and string quartet. Kibbey is joined by the Calidore String Quartet for the world premiere of the new work at the Royal Conservatory in Toronto as part of its 21C Music Festival (Jan 21), with future performances to be announced.