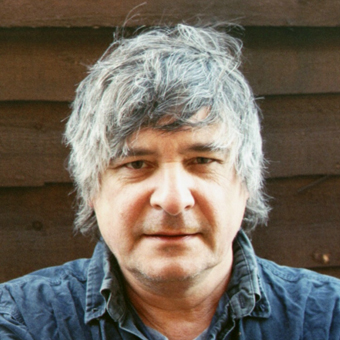 Dmitri Smirnov
b. 2 November 1948, Minsk, USSR
d. 9 April 2020, Watford, UK
Dmitri Smirnov was born in Minsk in 1948. He studied at the Moscow Conservatoire from 1967 to 1972 with Nikolai Sidelnikov (composition), Edison Denisov (instrumentation), and Yuri Kholopov (analysis), and also privately with the Webern pupil Philip Gerschkovich. From 1973 to 1980 he was an editor for Sovetsky Kompozitor Music Publishers in Moscow, and subsequently devoted himself to composition and teaching. Since 1991, Smirnov and his wife Elena Firsova were resident in the UK. They were joint composers-in-residence at Cambridge and Dartington in 1992, at Keele University from 1993 to 1997, and from 1998 they resided in St Albans, near London. Smirnov died on April 9, 2020 as a result of a corona infection.
Smirnov's works demonstrated his fascination with the art and poetry of William Blake. A song cycle (1979) to Blake's The Seasons generated a symphony which was performed at the Tanglewood Festival and at the South Bank Centre in London. Two Smirnov operas set texts by Blake: Tiriel was staged by the Stadttheater in Freiburg, and The Lamentations of Thel by the Almeida Festival in London, both in 1989. Later scores included Jacob's Ladder and the River of Life, commissioned for the London Sinfonietta, Quartets No.3 and No.6 for the Brodsky Quartet, Song of Songs for the Orchestre de la Suisse Romande, and Between Scylla and Charybdis for the Nieuw Sinfonietta of Amsterdam and the English String Orchestra.
Dmitri Smirnov is published by Boosey & Hawkes/Sikorski.
This biography can be reproduced free of charge in concert programmes with the following credit: Reprinted by kind permission of Boosey & Hawkes