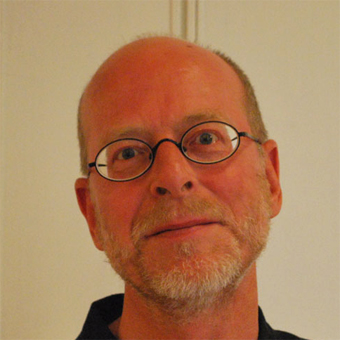 Wolfgang von Schweinitz
b. 7 February 1953, Hamburg
Wolfgang von Schweinitz was born in 1953 in Hamburg, where he studied with Ligeti at the State Music Conservatory. He worked for a year at the Center for Computer Research in Music and Acoustics at Stanford University, California, and was resident at the German Academy in Rome on a scholarship from 1978-79.
In response to a Berlin Festival commission, Schweinitz composed Papiersterne (1981), a cycle of 15 songs on poems by Sarah Kirsch, which was hailed as a rare and significant addition to the modern Lieder repertoire. A large-scale Latin Mass for soloists, chorus and orchestra was premiered in Berlin in 1984 and was subsequently released on CD on the Wergo label. Chamber works from this period include Englische Serenade (1985) for wind sextet and Drei Etuden fur Klavier (1984). In 1986 Schweinitz was winner of the first annual Schneider-Schott prize for young German composers. Between 1986 and 1989 he composed the stagework Patmos, a complete setting of the Book of Revelation, which was commissioned by the City of Munich. It was premiered at the Munich Biennale in 1990 in a production by Ruth Berghaus, which was also staged at the Kassel Opera conducted by Adam Fischer.
The epic nature of Patmos has been carried over into two works that have occupied the composer in the 1990s. Franz & Morton (1993-94) for piano trio was commissioned by Ensemble Recherche and premiered in Stuttgart in 1996. The work is a 100-minute exploration of acoustics, consisting entirely of harmonics, plucked and stopped inside the piano, and bowed on the violin and cello. The composer's current fascination with acoustic phenomena combines with the poetry of Hölderlin as inspiration for the ongoing Wir aber singen (1992-) cycle of works for cello and orchestra.
Wolfgang von Schweinitz is published by Boosey & Hawkes.
March 2001
This biography can be reproduced free of charge in concert programmes with the following credit: Reprinted by kind permission of Boosey & Hawkes