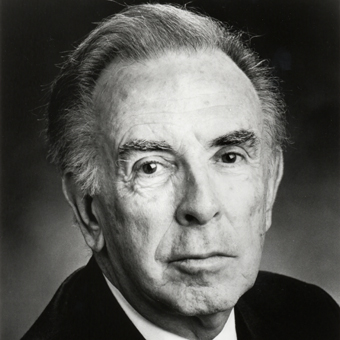 Carlisle Floyd
b. 11 June 1926, Latta, South Carolina
d. 30 September 2021, Tallahassee, Florida
Carlisle Floyd, the "Father of American Opera," was one of the greatest composers and librettists of opera of the last century. Born in 1926, Floyd earned B.M. and M.M. degrees in piano and composition at Syracuse University. He began his teaching career in 1947 at Florida State University, remaining there until 1976, when he accepted the prestigious M. D. Anderson Professorship at the University of Houston. In addition, he was co-founder with David Gockley of the Houston Opera Studio, jointly created by the University of Houston and Houston Grand Opera.
Floyd first achieved national prominence with the New York premiere of his opera Susannah (1953–54) by the New York City Opera in 1956. In 1957 it won the New York Music Critics' Circle Award and subsequently was chosen to be America's official operatic entry at the 1958 Brussels World's Fair.
His second opera, Wuthering Heights, premiered at Santa Fe Opera in 1958, and continues to have life decades later—a critically acclaimed recording, released by The Florentine Opera in June 2016 on Reference Recordings, was listed in Opera News' 10 Best Opera Recordings of 2016.
Based on the Steinbeck novella, Of Mice and Men (1969) is another of Floyd's most performed works throughout the world. It was commissioned by the Ford Foundation and was given its premiere by the Seattle Opera in 1970.
Bilby's Doll (1976) and Willie Stark (1981), were both commissioned and produced by the Houston Grand Opera, the latter in association with the Kennedy Center. A televised version of the world premiere production of Willie Stark opened WNET's Great Performances series on the PBS network in September of 1981.
Cold Sassy Tree (2000), received its premiere at Houston Grand Opera in April 2000. Subsequently, it has been performed by Austin Lyric Opera, Central City Opera, Lyric Opera of Kansas City, Opera Carolina, Opera Omaha, San Diego Opera, Utah Opera, and Atlanta Opera.
Floyd's most recent opera, Prince of Players, premiered in March 2016 as a chamber opera by the Houston Grand Opera. The world premiere live recording of the opera by Florentine Opera, Milwaukee Symphony, and William Boggs on Reference Recordings was nominated for two GRAMMY Awards in 2021: Best Opera Recording and Best Contemporary Classical Composition.
His non-operatic works include the orchestral song cycle Citizen of Paradise (1984), which received its New York premiere with world-renowned mezzo-soprano Suzanne Mentzer. A Time to Dance (1993), his large-scale work for chorus, bass-baritone soloist, and orchestra, was commissioned by the American Choral Directors Association.
Among Floyd's numerous awards and honors are a Guggenheim Fellowship (1956); Citation of Merit from the National Association of American Conductors and Composers (1957); National Opera Institute's Award for Service to American Opera (1983); and the National Medal of Arts in a ceremony at the White House (2004). In 2008, Floyd was one of four honorees—and the only composer—to be included in the inaugural National Endowment for the Arts Opera Honors. Additionally, he served on the Music Panel of the National Endowment for the Arts from 1974–80 and was the first chairman of the Opera/Musical Theater Panel.
In 2001, Floyd was inducted into the American Academy of Arts and Letters. He also was inducted into the South Carolina Hall of Fame (2011) and the Florida Artist Hall of Fame (2015). He was awarded six honorary doctorates.
During the 2015–16 season, Floyd partnered with Opera America to produce "Masters at Work," a live, interactive webcast exploring the making of an opera.
The music of Carlisle Floyd is published exclusively by Boosey & Hawkes.
September 2021
This biography can be reproduced free of charge in concert programs with the following credit:
Reprinted by kind permission of Boosey & Hawkes.