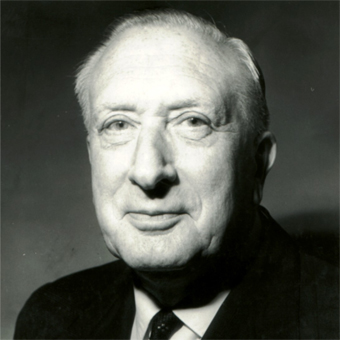 William Walton
1902 - 1983
The music of William Walton is represented for all rights (excluding Sales) by Boosey & Hawkes in Germany and Switzerland. His primary publisher is Oxford University Press. For further information please visit the Oxford University Press website.

Boy chorister at Christ Church Oxford and studied at the University * Essentially self-taught as a composer * In the late 1920s and '30s considered the leading British composer of his generation * Music combines Romantic passion and jazz-inspired rhythms * Among the greatest of British film composers, including score for Olivier's Henry V * Lived the second half of his life on the Italian island of Ischia

Works by William Walton include:
Façade (1921-27) An entertainment for reciter and six instruments
Belshazzar's Feast (1930-31) for mixed choir, baritone solo and orchestra
Viola Concerto (1932-35)

Publications of music by William Walton are available on sale from our online Music Shop.