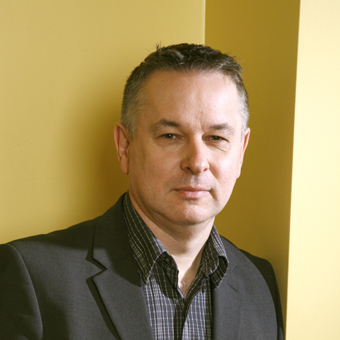 Christopher Norton
b. 22 June 1953
Christopher Norton was born in New Zealand in 1953. He began composing at the age of 14, and, by the age of 16, had an orchestral work performed and broadcast. Having completed an honours degree in music from Otago University, Dunedin, in 1974, he met with some success as a pianist in New Zealand, playing with the New Zealand Symphony orchestra and broadcasting on the Concert Programme. At the same time, he was teaching music in local high schools, beginning to freelance as a composer and arranger, and had also started to play keyboards in a rock band, having becoming interested in jazz and pop.
Coming to the UK in 1977 on a University Scholarship, Christopher Norton studied composition at York University with Wilfred Mellers and David Blake, writing a variety of pieces, including choral works, orchestral pieces, piano music and musicals. While playing in various bands, he started to experiment with combinations of styles that crossed the divide between his classical background, and more contemporary popular styles.
In 1983, Christopher Norton was signed by Boosey & Hawkes, and the first of the Microjazz series series appeared —music which appealed greatly to children and teenagers but was sufficiently rooted in the classical tradition to be useful as teaching material. The series has expanded over 20 years to include music for all of the major instruments with piano, ensemble books and midi file backings. It is now the biggest selling music series for Boosey & Hawkes, with over a million sales to date.
The success of Microjazz was followed by many other award-winning publications for Boosey & Hawkes. His bestselling titles include the Essential Guides to Pop, Latin and Jazz Styles; the Rock, Country, Latin and Jazz Piano Preludes; the Big Beats playalong series (called "Microjazz for the next generation" by Piano Magazine); and the Christopher Norton Concert Collections of original repertoire for solo piano.
Christopher Norton is now well established as a composer, producer, arranger and educationalist and has written stage musicals, ballet scores, piano music, popular songs and orchestral music as well as jingles and signature tunes for TV and radio. He lectures all over the world on aspects of his work and likes to integrate traditional teaching methods with aspects of modern technology. He has also found time to produce huge numbers of albums for the gospel market, with releases worldwide selling in excess of 1,000,000 units.
Christopher Norton is published by Boosey & Hawkes