Welcome to the Boosey & Hawkes Choral Explorer page. Here you can find out about our latest choral releases and listen to audio clips.

Please contact [email protected] to request more information about any of our choral music or to sign up to our choral e-newletter.

Kim André Arnesen's new work Voices of the Silenced uses poems by marginalised individuals as part of a thoughtful 10-part choral cycle. Arnesen sets texts by political prisoners, mental health patients and refugees in his 40-minute composition for SATB chorus, piano and strings. The first performance took place with the New Hampshire Master Chorale in November 2019.

Made up of six arrangements of Scandinavian carols, Arnesen's new Nordic Christmas provides an alternative choir-and-ensemble work for the festive season. The poems have been arranged in English translation, covering topics including the Christmas tree tradition and the dark blue twilight sky of a Nordic winter. The new composition is premiered during the VocalEssence Christmas tour with conductor Philip Brunelle, beginning 7 December in the Twin Cities suburb of Apple Valley, MN.

Over 50 choirs have programmed Ring the Bells by Paul Fincham in their Christmas concerts this year. All composer royalties for this carol have been pledged to Crisis, the charity committed to ending homelessness in the UK.

A charity recording by the London Philharmonic Choir is released on 29 November, the same choir that first performed the music at the Royal Albert Hall in 2017.
Follow along in the score to In Paradisum by Ian Carpenter
Listen to B&H choral music in our Spotify playlist
Choral Music Experience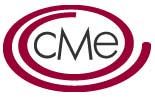 Choral Music Experience is a performance-based curriculum for music education developed by award-winning educator Doreen Rao. It brings a new integrated approach to music education, combining the development of performance skills with the acquisition of musical knowledge. Click here for more details.