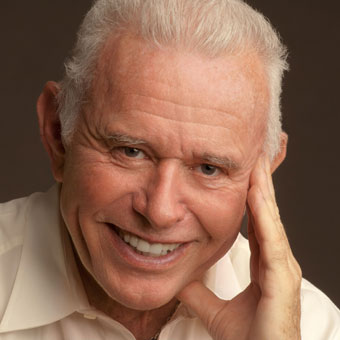 David Del Tredici
1937 - 2023
An introduction to Del Tredici's music
by Heidi Waleson
Aaron Copland: "Del Tredici is that rare find among composers - a creator with a truly original gift. I venture to say that his music is certain to make a lasting impression on the American musical scene. I know of no other composer of his generation...who composes music of greater freshness and daring, or with more
personality."
Thomas Willis of the Chicago Tribune, on the response to the premiere of Final Alice: "The most enthusiastic reception of a new work that I have ever heard at a symphony concert."
David Del Tredici is America's foremost exponent of the return to tonality in composition. Trained in serial techniques, his early works, many of them settings of poems by James Joyce, reflect a quirky individuality in the handling of those orthodox musical materials. Soon, however, he broke away from the language of his teachers to explore the fantasy of Lewis Carroll, and in so doing, developed a rich musical idiom of color, humor, and sentiment worked out on vast orchestral canvases of tonal sound.
Del Tredici's fascination with the Alice in Wonderland books has found its voice in everything from the spiky, witty settings of poems like "Jabberwocky", incorporating contrasting groups of folk and rock instruments, to a full-blown, theatrical cantata setting of two chapters of Alice, called Final Alice, for amplified soprano and orchestra. The texts have led him ever deeper into tonality, culminating in the lush, neo-Romantic extravaganza, Child Alice, which went beyond the text to illuminate the emotional lives of the novelist and the child as seen through the sensibility of the composer.
Del Tredici's music has earned him the affection of the public and admiration of his peers. Final Alice, performed by more than a dozen American orchestras, won instant acclaim, and the recording of the work by the Chicago Symphony under Georg Solti, with soprano Barbara Hendricks, was a best-seller. In Memory of a Summer Day, Part One of Child Alice, another best-selling recording, was awarded the 1980 Pulitzer Prize for Music. His music also caught the attention of choreographer Glen Tetley, who made an evocative hour-long ballet, Alice, to In Memory of a Summer Day, for the National Ballet of Canada. His works have been commissioned and performed by orchestras all over the US, and now in Europe, evoking a warm audience response. His original voice, masterful handling of the modern symphony orchestra's resources, and direct, emotional appeal for the listener have made Del Tredici one of the most prized composers before the public today.
Heidi Waleson, 1993
(freelance writer who contributes frequently to the New York Times and music journals)