Argentum et Aurum (Sacred Concert version)
(Sacred Concert based on Heinrich Isaac (1450-1517))
(2004)
for orchestra
Duration: 12'
Scoring
3.1.corA.2.2-2.2.2.0-timp.perc(3):I=t.bells/glsp/susp.cym; II=vib/crot(D)/glsp; III=marimba/2tpl.bl/2bongos/2tom-t/SD/tam-t-harp-cel(=pft)-strings
Abbreviations (PDF)
Publisher
Boosey & Hawkes / Bote & Bock
Territory
This work is available from Boosey & Hawkes for the world.
Availability
World Premiere
2/4/2005
Auditorio Nacional de Música, Symphony Hall, Madrid
Orquesta Nacional de España / Peter Rundel
Programme Note
The 12-minute sacred concert, Argentum et Aurum is based on parts of Heinrich Isaac's four-part setting of the proper of the mass of the same name (Kyrie, Credo and Sanctus). The modern arrangement for orchestra provides us with a new version of the piece, whilst preserving its original structures. The purpose of the orchestration is to lend plasticity to the interpretation of the variety of figures. Isaac's music is by no means religious in the modern sense but directed towards wordly matters; in other respects too, it is a modern work: with the metric arts of the Flemish Renaissance, the piece appears close to Stravinsky, while the contemporary arrangement of sounds is an attempt to bring together Medieval and modern times.
© Thomas Tangler

Reproduction Rights
This programme note can be reproduced free of charge in concert programmes with a credit to the author.
Subjects
Recommended Recording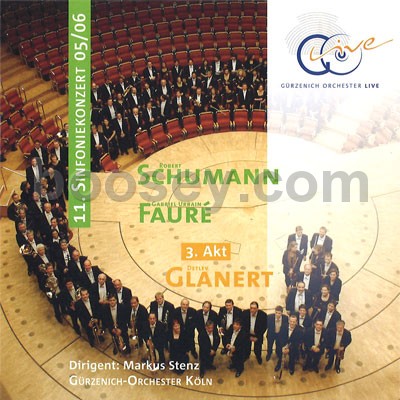 Gürzenich-Orchester Köln / Markus Stenz
Kölner Philharmonie "GO Live!"
Links