Ana Sokolovic: Distanced Repertoire for Ensemble & Opera
(October 2020)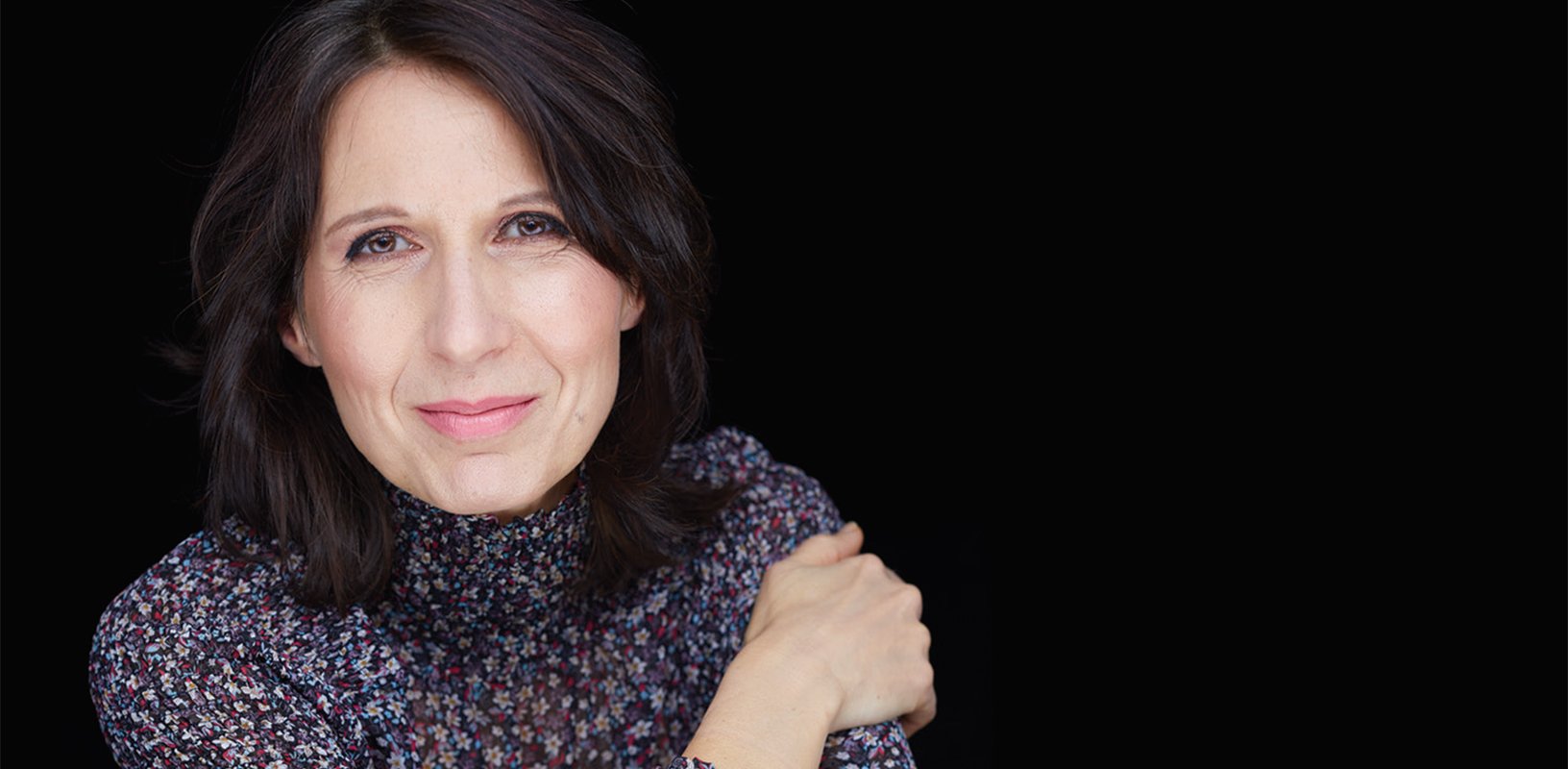 Explore the catalog of new Boosey signing Ana Sokolovic, which features many concert and stage works for smaller forces.
Ana Sokolovic, Boosey & Hawkes' latest composer signing, has composed a vast number of works across the genres—and specifically many pieces for smaller ensembles that may be performed spread out on stage, in light of COVID performance restrictions. We've rounded up 10 pieces of music—including large ensemble works for concert and dramatic chamber operas—to explore in more depth.
> Listen to Ana Sokolovic's music
> View more distanced repertoire
MUSIC FOR ENSEMBLE
Evta
for violin and chamber orchestra (12 players) | Duration: 30'
WINNER OF THE 2019 JUNO AWARD
Written in seven movements, each inspired by the colors of the chakras, Evta is strongly inspired by Balkan violin music.
LISTEN
Géométrie sentimentale
for chamber ensemble (15 players) | Duration: 15'
Sokolovic imagines a single musical subject as it might be interpreted by three different protagonists, whose personalities are suggested by geometric forms: the roughness of the triangle, the grace of the circle, the obstinacy of the square.
LISTEN
Il divertimento barocco
for violin, harpsichord, and string ensemble
Duration: 13'
The movements of this piece explore Baroque music in different contexts: concert, religious, and theatre music. The soloists (violin and harpsichord) at turns blend into the orchestra, are in dialogue, and end in a virtuosic duel.
Jeu de portraits
for chamber ensemble (15 players) | Duration: 14'
In this work, Sokolovic salutes four composers who have left an indelible mark on Quebec contemporary music: Rodolphe Mathieu, Jean Papineau-Couture, Serge Garant, and Claude Vivier.
LISTEN
…and I need a room to receive five thousand people with raised glasses…
for chamber orchestra (14 players) | Duration: 15'
This piece is inspired by music from the Serbian rock band EKV / Ekatarina Velika, and is composed in three movements: fast and loud, (even more) fast and softer, fast and loud.
LISTEN
Toke
for string orchestra | Duration: 15'
Toke is inspired by traditional Balkan vocal and dance music. Its last movement is inspired by a particular dance called the Deaf Round, where dancers create a circle without any instrument or singing.
CHAMBER OPERAS
dawn always begins in the bones
for 1-4 (or 1-8) voices and piano | Duration: 50'
Sokolovic incorporates poetry from across Canada—ranging widely in age, style, and tone—in this dramatic song cycle. Each text demands different combinations of forces, from solo to quartet or with piano.
Svadba
for six female voices a capella | Duration: 55'
Svadba (Wedding) features a bride-to-be with her friends the night before the wedding. The scenes unfold as a joyful series of tableaus that transform into moments of magic and fantasy, delving deeply into the richness of this decisive juncture in a woman's life. The New York Times called the opera "hugely inventive and entertaining."
Love Songs
For female voice and saxophone | Duration: 40'
Love Songs explores the idea of love in five thematic movements: pure love, tender love, children's love, mature love and love for a person who has been lost. The Globe and Mail writes: "The geographic, linguistic and emotional expansiveness of Sokolovic's texts carries over into her music, which goes far beyond conventional operatic use of the voice."
The Midnight Court
For 10 singers and 6 players | Duration: 70'
Opera News praised The Midnight Court for its "refreshing sound-world of wildly inventive playfulness, filled with the joy of life." The opera is based on an 18th-century Irish poem by Brian Merriman in which a nocturnal court, presided over by the Queen of the Fairies, decides on the fate of the nation's unmarried women.
Photo: Julien Faugere

Boosey & Hawkes Composer News