Golijov: La Pasión según San Marcos Arrives in New York
(March 2013)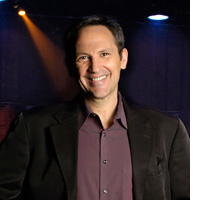 Osvaldo Golijov's large-scale choral work to be performed by local students and distinguished soloists
On Sunday, March 10, Carnegie Hall presents Osvaldo Golijov's La Pasión según San Marcos in a concert that brings together musicians from across the world. This all-inclusive event features a vibrant cast of participants ranging from local students, to visiting international ensembles, to established artists. During his year as the Richard and Barbara Debs Composer's Chair at Carnegie Hall, Osvaldo Golijov's music has been highlighted in multiple performance settings; this concert stands as the "must see" event of an incredible year at Carnegie Hall, and brings attention to Golijov's sense of community and collaboration.


La Pasión según San Marcos, the composer's mammoth work set against the backdrop of Mark's account of various biblical events and the life of Jesus in The New Testament, in many ways draws parallels to icons in Latin America's history. Golijov highlights the similarities between the lives of Jesus and Che Guevara (betrayal and reverence) and Argentina's priests during times of dictatorship.


Esteemed conductor Robert Spano leads the Orquesta La Pasión along with soprano Jessica Rivera, vocalist Luciana Souza, and Afro-Cuban singer and dancer Reynaldo González Fernández in this performance of La Pasión según San Marcos. Also participating are members of Schola Cantorum de Venezuela and singers from Forest Hills High School, the Frank Sinatra School of the Arts, and Songs of Solomon.


Osvaldo Golijov's residency at Carnegie Hall will come to a close on May 17 when the Crash Ensemble, led by conductor Alan Pierson, artistic director of the Brooklyn Philharmonic and Alarm Will Sound, performs How Slow the Wind and Lúa Descolorida with soprano Dawn Upshaw and vocalist Iarla Ó Lionáird.


Grammy Award-winning composer Osvaldo Golijov has received numerous commissions from major ensembles and institutions in the US and Europe and is the recipient of a MacArthur Fellowship and the Vilcek Prize among other awards. He taught for several years at Tanglewood (where he was once a fellow studying under Oliver Knussen), has led workshops at Carnegie Hall, and teaches in the summers at the Sundance Composers Lab. He collaborates closely with eminent artists such as the St. Lawrence String Quartet and Kronos Quartet; soprano Dawn Upshaw; cellists Yo-Yo Ma and Alisa Weilerstein; ensembles including the Los Angeles Philharmonic, Atlanta Symphony, Boston Symphony, Chicago Symphony and Silk Road Ensemble; playwright David Henry Hwang; and directors Francis Ford Coppola and Peter Sellars.


> Click here to watch Osvaldo Golijov talk about his 2012-2013 Carnegie Hall residency.

> Click here to purchase tickets to this performance of La Pasión según San Marcos at Carnegie Hall.

> View the Online Score to La Pasión según San Marcos.

> View a video excerpt from La Pasión según San Marcos.
> Further information on Work: La Pasión según San Marcos
Photo: Tanit Sakakini

Boosey & Hawkes Composer News