Happy birthday, HK Gruber!
(December 2022)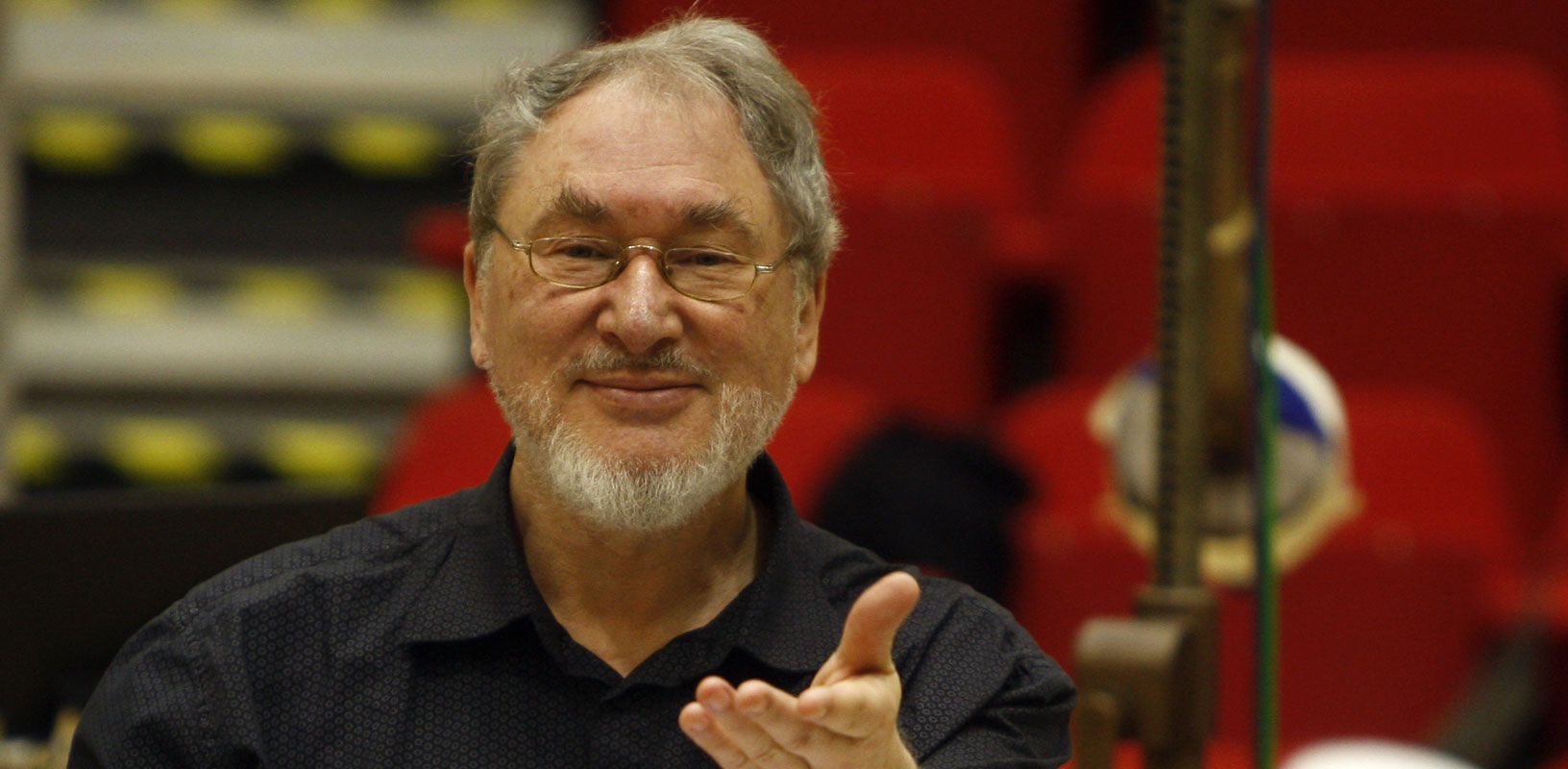 Am 3. Januar 2023 feiert der Komponist, Dirigent und Chansonnier seinen 80. Geburtstag. Rund um das Jubiläum gibt es Konzerte und Radiofeatures, und es ist nicht verwunderlich, dass hierbei vielfach der größte "Hit" des musikalischen Tausendsassas erklingt: das Pan-Dämonium Frankenstein!! auf Texte von H. C. Artmann.
So steht Frankenstein!! in der Fassung mit Orchester etwa auf dem Programm des von James Gaffigan musikalisch geleiteten Neujahrskonzerts der Komischen Oper Berlin. Den Part den Chansonniers übernimmt dabei zum ersten Mal Max Hopp – der vielbeschäftigte Schauspieler und Regisseur ist der Komischen Oper Berlin schon seit längerer Zahl eng verbunden und darf als kongenialer Interpret des Gruberschen Stücks gelten, das der Komponist Mitte der 1970er Jahre für sich selbst komponiert und seither unzählige Male performt hat.
Die nächste Aufführung von Frankenstein!! mit HK Gruber in Person ist für den März 2023 beim Festival "IMAGO DEI" in Krems an der Donau geplant. Dort wird, mit den Platypus Ensemble, außerdem Grubers Violinkonzert Nebelsteinmusik erklingen – den Solopart spielt ein langjähriger Weggefährte des Komponisten, der Geiger Ernst Kovacic.
In der Geburtstagswoche widmet der ORF dem Jubilar eine mehrteilige Sendefolge mit Interview und Konzert, der BR eine einstüdige Porträtsendung. Der NDR folgt am 10. Januar.
Seit den späten 1960er Jahren ist HK Gruber einer der international präsentesten Charaktere der musikalischen Moderne. Als Kind gehörte der geborene Wiener den dortigen Sängerknaben an; später studierte er an der Wiener Hochschule für Musik Komposition bei Erwin Ratz und Gottfried von Einem, Musiktheorie bei Hanns Jelinek und Kontrabass bei Ludwig Streicher. Von 1961 an spielte er Kontrabass im Ensemble die Reihe; 1969 wurde er Mitglied des ORF-Symphonieorchesters. Im Jahr 1968 gründete Gruber mit seinen Komponistenkollegen Kurt Schwertsik und Otto Zykan die Ensembles MOB art und tone ART, in denen er gleichzeitig sang und schauspielerisch agierte. Grubers internationale Karriere als Komponist und Solo-Performer nahm 1978 ihren Anfang, als Simon Rattle mit dem Royal Liverpool Philharmonic Orchestra Frankenstein!! zur Uraufführung brachte. Es wurde seitdem zu einem der meistgespielten Werke der zeitgenössichen Musik.
Besonders bekannt wurde Gruber darüberhinaus durch seine Solokonzerte, darunter Aerial für den Trompeter Håkan Hardenberger, zwei Violinkonzerte für Ernst Kovacic, ein für Yo-Yo Ma geschriebenes Cellokonzert, ein Klavierkonzert für Emanuel Ax, zwei Schlagzeugkonzerte sowie Busking für Trompete, Akkorden, Banjo und Streicher. Zu Grubers Bühnenwerken zählen die apokalyptische Oper Gomorra; Gloria, eine musikalische Version von Rudolf Herfurtners Schweinegeschichte; Der Herr Nordwind auf ein Libretto von H. C. Artmann; sowie Geschichten aus dem Wiener Wald nach Ödön von Horváth. Gruber schrieb auch die Musik zu dem Fernsehfilm Bring me the head of Amadeus im Rahmen des Mozartjahres 1991. Short Stories from the Vienna Woods, beruhend auf Musik aus seiner letzten Oper, ist das jüngste großformatige Orchesterwerk Grubers; es kam 2022 in Boston und Leizpig erstmals zur Aufführung.
Alle Konzerte rund um den 80. Geburtstag von HK Gruber finden Sie immer aktuell in unserem Online-Kalender
 

Boosey & Hawkes Composer News