Holloway's new Symphony in preview
(August 2000)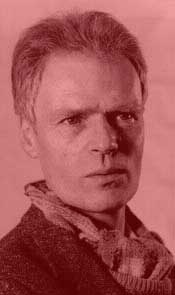 Robin Holloway is widely regarded as one of the finest of British orchestral composers, and his first work to bear the title Symphony promises to be one of the highlights of the 2000 BBC Proms. The 40-minute score was commissioned by the BBC and receives its premiere at the Royal Albert Hall on 29 July with the BBC Symphony Orchestra conducted by Donald Runnicles, who makes his Proms debut with the new work. Attendant Proms events include a pre-performance talk by the composer at 6 pm, and a Holloway portrait concert of chamber works at the Royal College of Music on 4 August at 6 pm.



Aware of the premiere being in the year 2000, Holloway's commission from the BBC Proms was for an orchestral score charting the course of the 20th century - something of an impossible brief. The composer has met this challenge with a work which avoids detailed pictorial depiction of actual events and pulls the focus back, as if the Earth were for a century being observed from outer space. Historical perspectives become compressed into the prevailing colours, shapes and proportions of the planet seen from afar. Most conspicuous in the landscape would be two immense dark shapes of total warfare, but these were so awful in prospect that the composer decided they could not be adequately depicted and were ultimately uncomposable. These two black holes, heavier through their absence, divide the work into its three main movements.

The period "before" (c1899-1914) is coloured by Holloway as opulent, confident purple, and this opening movement explores the palmy days of post-Romanticism and the modern currents that threatened to tear the old world apart. Life "between" the wars (1918-39) takes the form of a Scherzo moving through yellow, orange and red, flavoured with hot and jazzy dance music, the carefree energy transforming itself for hunt, pursuit and ultimate destruction. The third movement depicting "after" (1945-2000) begins with frozen, piercing blue, the cold war rivals circling each other like icebergs with threatening yet powerless menace, before melting as the globe warms to a more optimistic if unstable green. Each main movement has an associated short, lyrical movement: the first is a Hardyesque epilogue signalling the end of the old pastoral ways with the outbreak of World War I, the second epilogue represents the morning after the night orgy of World War II inspired by the Nash painting Todesmeer, and the third is a song without words embedded in the final movement mirroring Shelley's lament "O world! O life! O time!".

Holloway's orchestral music includes the Gramophone Award-winning Second Concerto for Orchestra and its successor the Third Concerto for Orchestra which receives its North American premiere from the San Francisco Symphony Orchestra under Michael Tilson Thomas on 7 December 2000.
Photo © Malcolm Crowthers

Boosey & Hawkes Composer News