Joan Armatrading's Symphony No.1 premiered in London by Chineke!
(September 2023)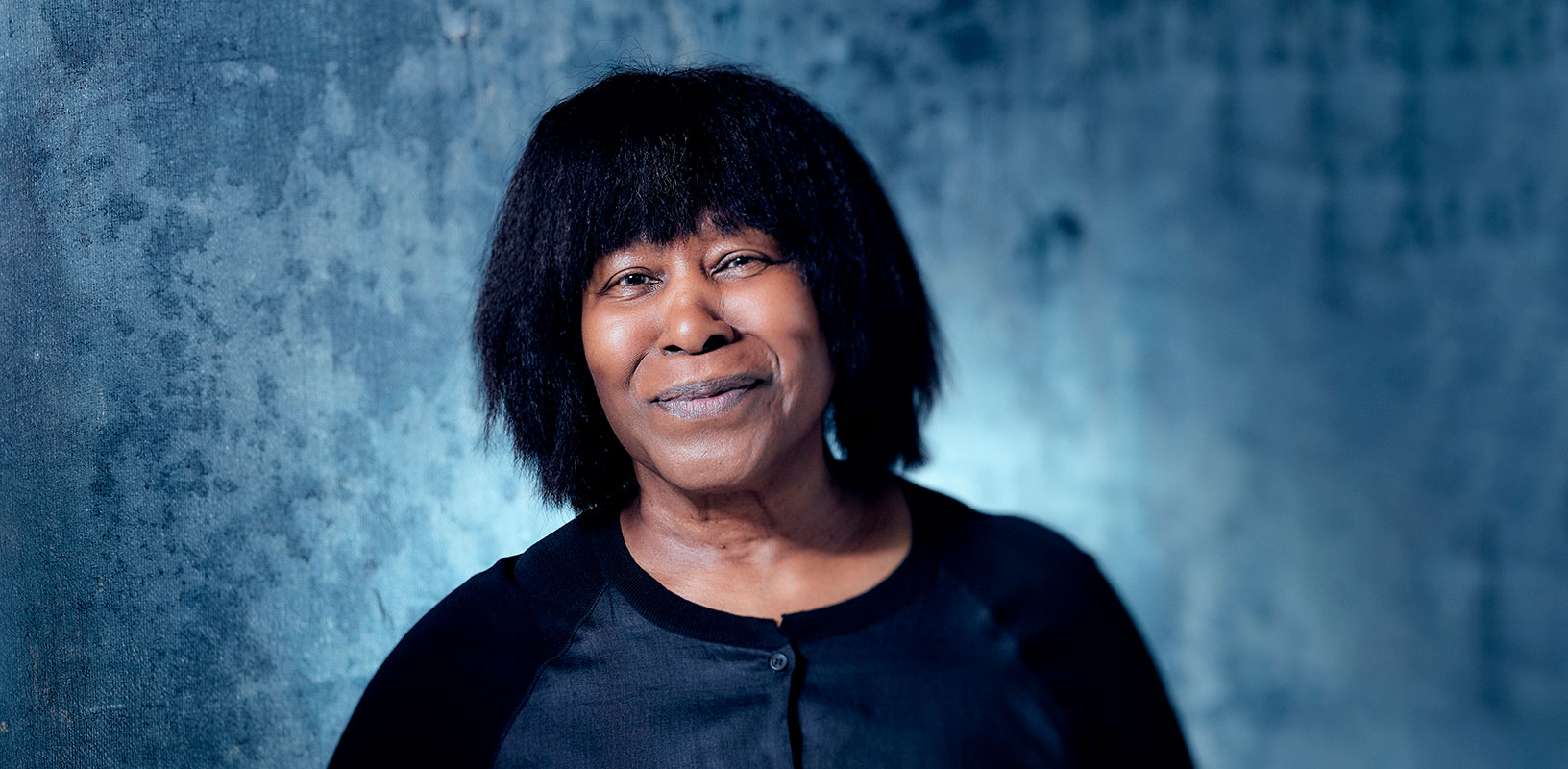 Symphony No.1 by Joan Armatrading, one of Britain's great singer songwriters, receives its premiere at the Southbank Centre in London on 24 November by the acclaimed Chineke! Orchestra, followed by a broadcast on BBC Radio 3.
The world premiere of Joan Armatrading's Symphony No.1 in London on 24 November sees the great singer songwriter pivoting to a new role as classical composer. The first performance takes place at the Queen Elizabeth Hall at the Southbank Centre in London, with the acclaimed Chineke! Orchestra conducted by Andrew Grams, and will be broadcast on BBC Radio 3 at 7.30 pm on 28 November. Armatrading's 30-minute Symphony No.1 was composed in 2022 for classical symphony orchestra, fulfilling a long-held ambition. The performing materials will be available worldwide for further performances from Boosey & Hawkes.
> Tickets for the world premiere
> Listen on BBC Radio 3
Joan Armatrading CBE says, "I have always known that I would write a classical piece at some point in my life. One day, I was in my studio and out of the blue I decided that this was the day."
"I started with the melodic second movement - it felt to me like writing a song - and then the other three movements followed in 2022. All in all, to write the complete symphony took roughly five months. It has no theme as such but aims to be uplifting."
"As usual I stayed in the way of composing that I have done when I write pop songs. I'm just myself. I didn't write the symphony thinking I would like it to be like anyone but Joan."
Chi-chi Nwanoku CBE, Chineke! Orchestra founder, says: "The Chineke! Orchestra are thrilled to be performing the world premiere of Joan Armatrading's first symphony at the Southbank Centre. Armatrading's pioneering spirit and ability to break boundaries has been a source of inspiration for generations of music lovers and musicians, and it's an honour to bring her latest composition to life on stage. This symphony is a stunning display of her creativity and skill, and we can't wait for audiences to experience its unique blend of classical and contemporary influences."
About Joan Armatrading
Arriving on her own to join her parents in Birmingham from St. Kitts at the age of seven, Joan taught herself to play piano and then guitar before becoming Britian's first female singer songwriter to gain international success. She has produced and played every instrument on her records since 2003.
Her songs have brought her many admirers, from Bob Dylan to Arlo Parks. She is the first UK female artist to debut at number 1 in Billboard's Blues charts and the first female UK artist to be nominated for a Grammy in the Blues category. She has an Ivor Novello Academy Fellowship Award, Lifetime Achievement from the Radio 2 Folk Awards and an MPG Outstanding Contribution Award to UK Music.
Awarded an MBE by the Queen in 2001, she was given the CBE in 2020. The same year, she was honoured with the Lifetime Achievement Award from Woman of The Year. She is a Trustee of the Princes' Trust and has supported King Charles' charity since 1982, mentoring many young people. She also holds six Honorary Degrees, Doctorates or Fellowships from various universities and has proudly appeared in The Beano!
> Visit Joan Armatrading's website
For further information on Joan Armatrading, photos and interviews, contact:
Chris Goodman
The Outside Organisation
[email protected]
> Further information on Work: Symphony No.1
Photo: Joan Armatrading

Boosey & Hawkes Composer News