York Höller wins 2010 Grawemeyer Award for Sphären
(November 2009)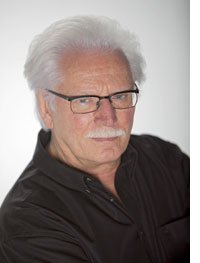 York Höller wins 2010 Grawemeyer Award for Sphären
York Höller is awarded the world's top composition prize for his orchestral work Sphären.

German composer York Höller has won the 2010 <ST1:PLACE w:st="on"><ST1:PLACETYPE w:st="on">University</ST1:PLACETYPE> of <ST1:PLACENAME w:st="on">Louisville Grawemeyer Award</ST1:PLACENAME></ST1:PLACE> for Music Composition for Sphären (Spheres), a major orchestral score composed between 2001 and 2006. The Grawemeyer Award, worth $200,000 (£120,000; €135,000), is awarded annually by the University of Louisville for a work that makes an outstanding contribution to the field of musical composition. The prize announcement describes Höller's Sphären as "magnificently scored, using a large orchestra to generate colours ranging from the most delicate to the most overwhelming. [It] grips you viscerally from the first bars and never lets up."

Sphären, chosen for the award from 136 entries worldwide, was commissioned by West German Radio and premiered in 2008 by the WDR Symphony Orchestra in <ST1:CITY w:st="on"><ST1:PLACE w:st="on">Cologne</ST1:PLACE></ST1:CITY>. The six-movement, 40-minute piece was inspired by literature, music of the past and the elements of air, water, earth and fire from Greek philosophy. Höller composed the work over a period of five years, dedicating the last movement "with love and gratitude" to his wife, Ursula, who died in 2006. Sphären is scheduled to be commercially released on CD in April 2010 by NEOS in <ST1:COUNTRY-REGION w:st="on"><ST1:PLACE w:st="on">Germany</ST1:PLACE></ST1:COUNTRY-REGION>.

York Höller, who signed with Boosey & Hawkes in 1983, is professor emeritus of music composition at the Cologne University of Music. He is renowned for pioneering work at fusing together live and electronic sounds and for his imaginative instrumentation, qualities which have attracted leading interpreters including Pierre Boulez and Daniel Barenboim. His compositions often incorporate references to romanticism and French-influenced orchestration along with modernist techniques, and range from chamber works to The Master and Margarita, his opera based on the novel by Bulgakov, premiered at the Paris Opéra in 1989.

Previous Boosey & Hawkes composers to receive the Grawemeyer Award include Brett Dean (2009), Sebastian Currier (2007), Unsuk Chin (2004), John Adams (1995), and Harrison Birtwistle (1987).

York Höller statement
"There are good reasons to hope that the prestigious Grawemeyer Award will evoke increasing interest in my music in the international music scene, though my private life and philosophy have taught me that glory is a very ambivalent and often quickly disappearing phenomenon.

"It took me five years to compose Sphären, as increasing eyesight problems forced me to look for new methods of musical notation. Fortunately, Macintosh computer technology linked with Finale notation program and some samplers enabled, after a gap of almost one year, the continuation of my composing up to the middle of 2008. At that time my eyesight went down to nearly zero and the definite end of my creative work seemed to have come. But in the present year again a new perspective was opened by highly sophisticated American technology. Supported by my assistant Boris Kosak, I learnt to compose with a program named "Jaws". It works with speech (in English) in a way that I can hear all the information concerning selected instrument, pitch, rhythmic positions etc.

"Finally it is not at all exaggerated to say that Sphären could not have been premiered without the artistic and human engagement of Semyon Bychkov at the head of the Cologne Radio Symphony Orchestra. In consequence of my grave eyesight problems the first version of the score was full of mistakes and questions of detail. Thanks to Bychkov's seriousness, patience, professionalism and dedication, the superb world premiere took place in April 2008 in the Cologne Philharmonie."

About the Grawemeyer Awards
The <ST1:PLACE w:st="on"><ST1:PLACETYPE w:st="on">University</ST1:PLACETYPE> of <ST1:PLACENAME w:st="on">Louisville</ST1:PLACENAME></ST1:PLACE> grants one million dollars each year for the Grawemeyer Awards, $200,000 each for music composition, education, ideas improving world order, religion and psychology. The selection process includes a jury of professionals from each discipline and a knowledgeable lay panel. The late Charles Grawemeyer was an industrialist, entrepreneur and <ST1:PLACE w:st="on"><ST1:PLACETYPE w:st="on">University</ST1:PLACETYPE> of <ST1:PLACENAME w:st="on">Louisville</ST1:PLACENAME></ST1:PLACE> graduate who had a lifelong passion for music, education and religious studies. For further information about the Grawemeyer Awards visit www.grawemeyer.org.<O:P></O:P>


Click here for audio samples of Höller's music, including the six movements of Sphären.

For further information on York Holler visit www.boosey.com/holler or download a PDF Brochure (1.1Mb).

For photos and press interviews please email [email protected].
> Further information on Work: Sphären
Photo: York Höller (2009) © by Hanne Engwald

Boosey & Hawkes Composer News