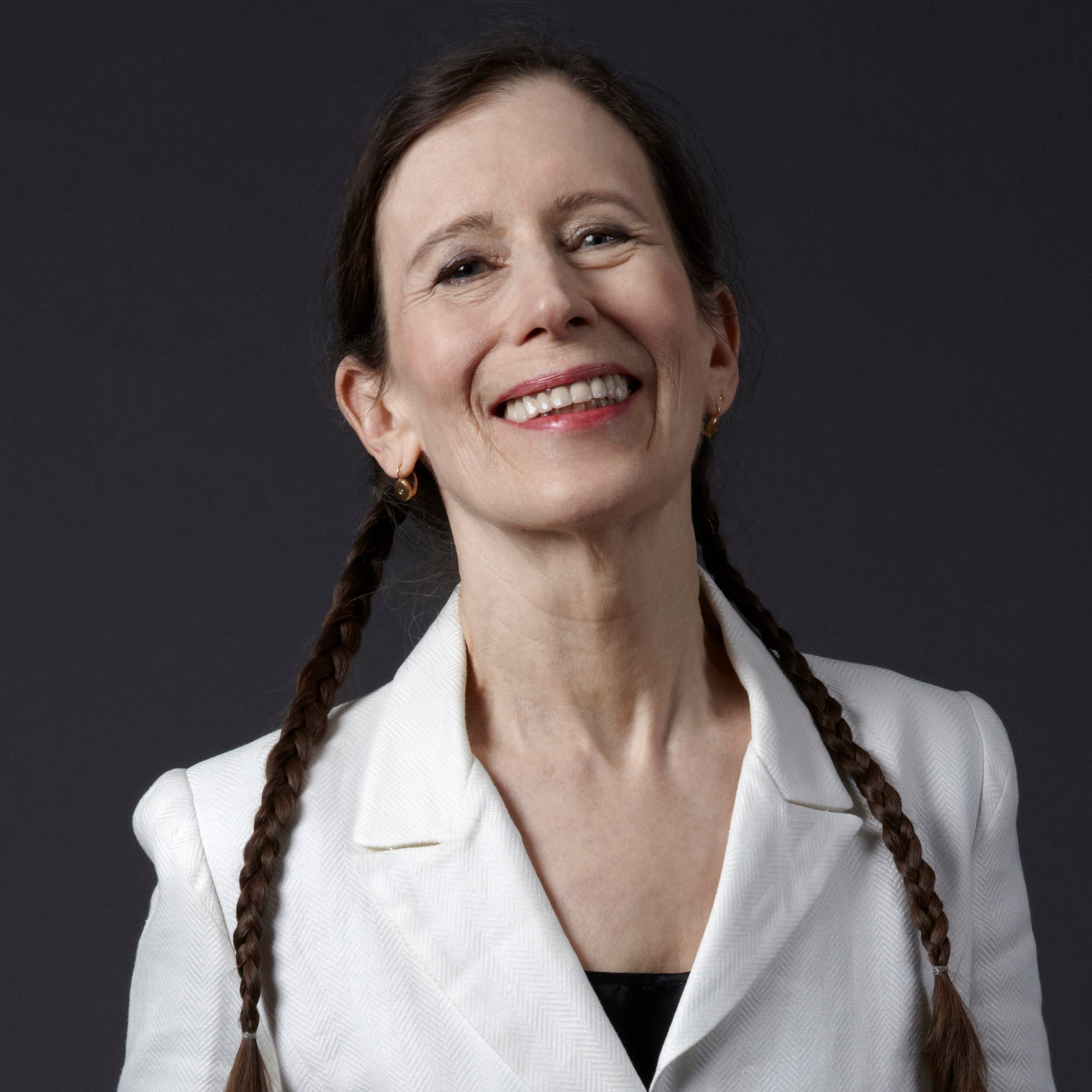 Meredith Monk
b. 20 November 1942, New York, NY
Meredith Monk is a composer, singer, and creator of new opera and music-theater works. Recognized as one of the most unique and influential artists of our time, she is a pioneer in what is now called "extended vocal technique". Her groundbreaking exploration of the voice as an instrument, as an eloquent language in and of itself, expands the boundaries of musical composition, creating landscapes of sound that unearth feelings, energies, and memories for which there are no words. Over the last six decades, Ms. Monk has been hailed as one of National Public Radio's 50 Great Voices and "one of America's coolest composers". Her numerous awards and honors include a MacArthur Fellowship and Officer of the Order of Arts and Letters by the Republic of France. Recently Monk received three of the highest honors bestowed on a living artist in the United States: induction into the American Academy of Arts and Letters, the 2017 Dorothy and Lillian Gish Prize and a 2015 National Medal of Arts from President Barack Obama. Celebrated internationally, her work has been presented at major venues around the world.
In 1965, Monk began her innovative exploration of the voice as a multifaceted instrument, composing solo pieces for unaccompanied voice and voice and keyboard. In 1978, she formed Meredith Monk & Vocal Ensemble to further expand her musical textures and forms. Most of her music can be heard on the ECM label, including the GRAMMY-nominated impermanence. Her compositions have also been featured in films by Terrence Malick, Jean-Luc Godard, David Byrne and the Coen Brothers.
Since the early 2000s, Monk has been creating vital new repertoire for orchestra, chamber ensembles, and solo instruments, with recent commissions from the San Francisco Symphony, St. Louis Symphony, Alarm Will Sound, Young People's Chorus of New York City, and Carnegie Hall where she held the 2014-15 Richard and Barbara Debs Composer's Chair in conjunction with her 50th Season of creating and performing. A new production of Monk's opera ATLAS: an opera in three parts (1991), directed by Yuval Sharon, was presented by the Los Angeles Philharmonic in June 2019. Currently Monk is developing Indra's Net, the third part of a trilogy of music-theater works exploring our interdependent relationship with nature, following the highly acclaimed On Behalf of Nature (2013) and Cellular Songs (2018). Indra's Net will premiere at Mills College with support from the Hewlett 50 Arts Commission.