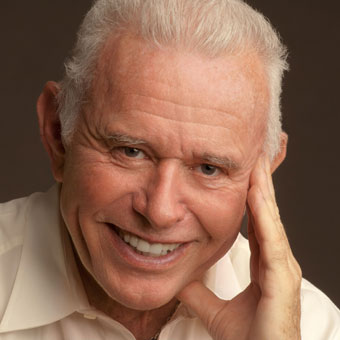 David Del Tredici
b. 1937
Introduction à la musique de Del Tredici
par Heidi Waleson
Aaron Copland a dit de Del Tredici "qu'il représente ce type de compositeur qui se fait rare-un créateur avec un génie vraiment original. Et je me permets d'ajouter que sa musique laissera sans nul doute une empreinte sur la musique americaine. Je ne connais aucun autre compositeur de sa génération...dont la musique traduit une fraicheur et une témérité plus remarquables, ou qui fait montre d'une personnalité plus marquée."
Thomas Willis du Chicago Tribune, a déclaré à propos de l'accueil réservé a la première du Final Alice. "Il s'agit de la réception la plus enthousiaste pour une nouvelle œuvre que j'ai jamais entendue à un concert."
David Del Tredici est le principal chef du file americain du retour de la tonalité dans la composition. Formé dans la musique sérielle, ses premières œuvres, de nombreuses étant fondées sur des poèmes de James Joyce, dénotent une individualité excentrique dans l'utilisation de ces matériaux musicaux orthodoxes. Cependant il abandonne vite le langage de ses professeurs pour explorer le monde fantastique de Lewis Carroll, et par le fait méme, développe une écriture musicale riche en couleur, humour et sentiment, composée sur de vastes toiles orchestrales de tonalité.
La fascination de Del Tredici pour les livres d'Alice au pays des merveilles trouve son expression partout, aussi bien dans des écritures vives et pleines d'esprit sur des poèmes comme "Jabberwocky" comprenant des groupes opposés d'instruments de folk et de rock, que dans la composition entière d'une cantate théâtrale de deux chapitres d'Alice, intitulée Final Alice, pour soprano amplifié et orchestre. Les textes l'ont mené toujours plus profondément dans la tonalite pour culminer dans la riche fantaisie néo-romantique, Child Alice, qui a dépassé le texte pour illuminer les vies émotionnelles de l'écrivain et de l'enfant comme le compositeur les a interpretées avec toute sa sensibilité.
La musique de Del Tredici lui a valu l'affection du public et l'admiration de ses pairs. Final Alice, interprété par plus d'une douzaine d'orchestres américains, a été acclamé immédiatement, et l'enregistrement de cette œuvre par le Chicago Symphony sous la direction de Georg Solti, avec la soprano Barbara Hendricks, a été un best-seller. In Memory of a Summer Day, première partie de Child Alice, autre enregistrement qui a connu un grand succès, a reçu le Prix Pulitzer de Musique en 1980. Sa musique a également retenu l'attention du choréographe Glen Tetley, qui a créé un ballet évocateur d'une heure, Alice, sur In Memory of a Summer Day, pour le Ballet national du Canada. On a commandé ses œuvres et elles ont été exécutées par des orchestres partout aux Etats-Unis, et aujourd'hui en Europe, suscitant un accueil chaleureux de la part du public. Ses compositions originales, sa manipulation magistrale des ressources de l'orchestre symphonique moderne, et son attrait direct et émotionnel pour l'auditeur ont fait de Del Tredici l'un des compositeurs les plus estimés du public aujourd'hui.
Heidi Waleson, 1993
(journaliste indépendante qui co!labore souvent au New York Times et aux revues musicales)