Explore chamber and ensemble music
From the vast Simrock catalogue, a wide-ranging selection of chamber works by 19th century composers. Brahms, Bruch, Dvorák, Sarasate and Tchaikovsky are among the many composers represented in this series, which includes music for string ensemble, wind quintet and mixed groups of instruments. Many standard, often-performed works are available in this original edition - published for the first time while the composer was alive in every instance and therefore completely authentic.

Highlights include violin sonatas by Bartók and Prokofieff, Brahms's Viola Sonata, and Britten's Cello Sonata, plus reductions of concertos by Dvorák, Bartók and  Shostakovich, and Bruch's Kol Nidrei for cello. Explore exciting new repertoire including John Adams's Road Movies for violin and James MacMillan's Kiss on Wood for violin or cello.

Woodwind highlights include Jolivet's Cinq Incantations for flute, Britten's 6 Metamorphoses after Ovid and Finzi's Five Bagatelles for clarinet. Reductions include clarinet concertos by Copland, Finzi and Goldschmidt, Strauss's Oboe Concerto and Panufnik's Bassoon Concerto. Repertoire by contemporary composers includes Górecki's For You Anne-Lill for flute, Carter's Gra for clarinet and Maxwell Davies's First Grace of Light for oboe.

Classic works for brass instruments include trumpet concertos by Haydn, Hummel and Arutunian, Strauss's Horn Concerto No.2 and Gordon Jacob's Tuba Suite. Contemporary repertoire includes the Horn Concerto by Benjamin Lees, Elliott Carter's Gra in the version for trombone, and Peter Maxwell Davies's Strathclyde Concerto No.3  in the reduction for horn, trumpet and piano.

Repertoire for guitar is headed with classic Spanish music by Fernando Sor (1778-1839). Contemporary works include Maxwell Davies's Hill Runes and the guitar version of Farewell to Stromness. Steve Reich's Electric Counterpoint can be played by a single electric guitar and tape, or by an ensemble of 12 guitars and 2 bass guitars.

Series Editor: Siegfried Fink
A comprehensive series of solo and ensemble pieces, tutors and studies, for all levels of ability. The series includes timpani studies drawn from orchestral repertoire by Dvorák and Tchaikovsky, plus new works by Bertold Hummel Heinz von Moisy and Siegfried Fink. 

The music of Aaron Copland has become synonymous with the sound of America. Boosey & Hawkes has published a series of instrumental books, each featuring popular themes such as Fanfare for the Common Man, Hoe Down, Simple Gifts and more in idiomatic arrangements for the intermediate player by Quincy Hilliard.

Now you can play your favourite tunes from Bernstein's shows, musicals and operettas! These collections feature all the most memorable themes idiomatically arranged for intermediate level woodwind and brass players by David Elliott. Includes Tonight, Maria, Sometimes, Simple Song and other favourites.

Chamber Music was one of the most preferred genres of the so-called Terezi­n composers Hans Krása, Gideon Klein and Pavel Haas, interred in the transit camp during the Second World War awaiting their fate. Their oeuvres for strings includes duos, trios and quartets orginating from pre-war times as well as from Terezi­n.

---

Boosey & Hawkes composers have made a major contribution to the string quartet repertoire, from the 19th century to the present day.

Bartók's cycle of six string quartets is one of the greatest contributions to 20th century music, combining classical proportions, energetic folk-inspired movements and imaginatively-scored nocturnal music.

Blacher's five quartets were all written in Berlin, yet take a journey from the frivolity of the interwar years to the rebuilding of German music on new models after 1945.

Britten's three string quartets are modern distillations of classical principles, demonstrating the composer's technical mastery and clarity of expression. B&H publishes the youthful and extrovert first quartet and the emotionally intense second quartet.

Carter's five string quartets form the most important cycle by a living composer, reinventing the quartet idiom for the post-war age and exploring the interaction of the four players and their instrumental personalities. Nos.4 and 5 are published by B&H.

Dvorak's quartets, such as the ever-popular American Quartet, are standards of the repertoire, expanding a classical heritage with warm Romanticism and Bohemian folk elements.

Ginastera's first string quartet extends the language of his early ballet scores, the second is an impassioned expressionist work, and the third is a virtuoso modernist score with the strings joined by a soprano singing a Lorca text.

Goldschmidt's four string quartets span his compositional career and contain some of his most personal and highly charged music. The first was written in 1926 while he was still a student in Berlin; the fourth, completed at the age of 89, was his last chamber work.

Gorecki's three string quartets are central to his output, combining folklike simplicity with expressive power. Already it is Dusk, Quasi una fantasia and ...songs are sung were all written for the Kronos Quartet and have been toured internationally.

The quartets of Benjamin Lees reinvigorate the classical forms, using an extended tonality, with shifting metres and expressive string writing.

Steven Mackey has written a series of highly imaginative pieces for chamber ensembles such as the Kronos and Brentano Quartets. Some works, such as Physical Property, see the string quartet joined by an electric guitarist, a role often taken by the composer.

MacMillan's first string quartet, Visions of a November Spring, is characteristic in its conflict between different moods and materials, while his second, Why is this night different? is inspired by the flight of Israel from Egypt on the eve of Passover.

Panufnik's three quartets explore the mystical interaction between sound and form. They also reflect memories of his Polish homeland and upbringing, whether the sound of telegraph wires humming with messages, or the abstract beauty of paper-cuts.

Different Trains for string quartet and tape is a classic of the modern repertoire, contrasting train journeys made in free America and those in Europe under Nazi wartime persecution. Both this and Triple Quartet have been championed around the world by the Kronos Quartet.

Alfred Schnittke had a particular affinity with chamber musicians, and his four string quartets are totally idiomatic for the instruments. The music often moves between a modern idiom and others styles, such as String Quartet No.3 with its references to Lassus, Beethoven and Shostakovich.

Shostakovich's 15 string quartets are central to the repertoire, performed by the world's leading chamber groups. They chronicle the composer's path through a tumultuous century, and intimately capture his innermost feelings about his musical life.

---

Contemporary composers published by Boosey & Hawkes have written works for the world's leading new music ensembles, performed internationally, recorded and broadcast.

Explore our series of music in a lighter vein for chamber and ensemble

Arranged by Bill Thorp
Popular classics brilliantly arranged for string quartet. Perfect light repertoire for weddings, busking, concerts or just for fun!

by Tim Garland
Music for 9-piece jazz ensemble as performed by The Dean Street Underground Orchestra, composed & arranged by Tim Garland

Selected & arranged by Karen Street
Jazz standards, classical and popular light repertoire in useful arrangements for saxophone quartet (3 alto, one tenor with optional soprano/Bb clarinet).

---

Whether you are a teacher or student, the Boosey & Hawkes catalogue includes a wide selection of music for both private lessons and classroom teaching, including best-selling string tutor and training series by Sheila Nelson and Edward Huws Jones, and the Boosey Wind and Brass Method.

Selected and arranged by Edward Huws Jones
Traditional fiddle repertoire at your fingertips! Using these collections you can create your own ceilidh, barn dance, jazz club, Sarajevo street café or Gypsy gathering. Some of the music is familiar, some more exotic, but all of it is absolutely authentic, faithfully arranged and, above all, hugely enjoyable. The music is arranged for flexible strings, so you can play as solos, duets, trios or with a larger band.
Stravinsky Violin Collection on sale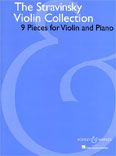 The new Stravinsky Violin Collection surveys nine works for violin and piano, including the Suite Italienne based on Pulcinella and the Duo Concertante.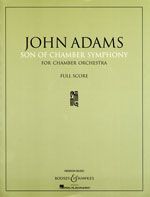 John Adams
Son of Chamber Symphony
for chamber ensemble

First publication of Adams's second chamber symphony, following in the footsteps of the first as one of Adams's most programmed works.