for tenor, horn, and strings
Duration: 24'
Scoring
see also Now Sleeps the Crimson Petal
Abbreviations (PDF)
Publisher
Boosey & Hawkes
Territory
This work is available from Boosey & Hawkes for the world.
Availability
World Premiere
10/15/1943
Wigmore Hall, London
Peter Pears, tenor / Dennis Brain, horn / orchestral ensemble / Walter Goehr
Repertoire Note
This masterly work was written for the combined musical talents of Peter Pears and Dennis Brain. Framed by a horn solo played on natural harmonics to evoke an atmosphere of far-off, primeval innocence, the Serenade is an extraordinary example of Britten's ability to set an anthology of texts bound together by a similar theme, in this case, the world of night, sleep and dreams. The twilit atmosphere that characterizes this beautiful and evocative work is offset by the two settings that form its centrepiece, the 'worm in the rose' of Blake's 'Elegy' and a nightmarish setting of the anonymous 15th-century 'Lyke Wake Dirge'.
Subjects
Recommended Recording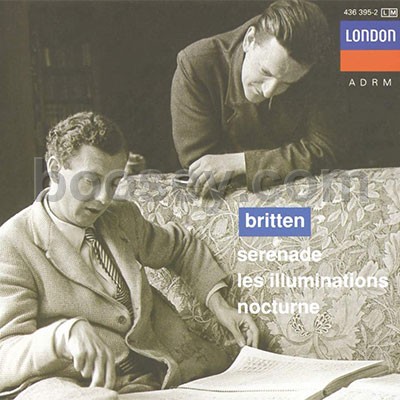 Peter Pears/Barry Tuckwell/London Symphony Orchestra/Benjamin Britten
Decca 4363952
Links