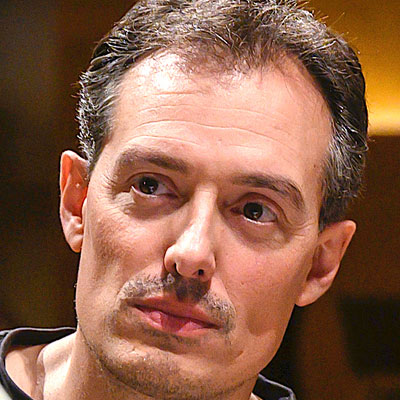 Ferran Cruixent
b. 23 July 1976, Barcelona
The composer and pianist Ferran Cruixent, born in 1976, is a native of Barcelona. In 1999, he completed his studies in piano and music theory at the "Conservatori Superior de Música de Barcelona", while also studying violin and singing. Between 2001 and 2003 he received a scholarship from the "La Caixa" Foundation.
In 2004 Cruixent completed further composition studies with Dieter Acker and Enjott Schneider at the Hochschule für Musik und Theater in Munich. His repertoire includes works for solo instruments, chamber music, orchestral compositions and multimedia art.
In 2006 Cruixent founded the online magazine "Stereotips" for music analysis and criticism and in 2007, together with the film director Joan Carles Martorell, the musical and visual project "Urban Surround". Cruixent worked a lot with the percussionist Peter Sadlo and received best reviews for performances of his works Focs d'artifici for percussion and orchestra and Rituals for timpani and orchestra. The Miró Foundation Barcelona has selected Ferran Cruixent for the programme "Músiques d'avui" (Music of Today) of the season 2008/2009.