Schott's Virtuoso Piano Transcriptions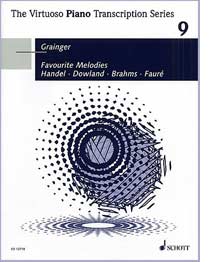 A new series highlighting demanding piano transcriptions of well-known compositions, musicologically significant transcriptions and remarkable modern arrangements.
In the
Virtuoso Piano Transcription Series
, Schott Music presents demanding piano transcriptions of well-known compositions.
Piano transcriptions have their origins in the 14th century transcriptions of vocal works for organ, some of which were "intabulated" (transcribed) for lute.
The current meaning of the term derives primarily from Franz Liszt. His brilliant transcriptions for piano transformed the process of adaptating a piece of music for a scoring other than that of the original.
In addition to the transcriptions for piano, Liszt devoted himself to a further specialised method of free arrangement: the paraphrase, a concert fantasy on well-known themes or melodies. It was above all his paraphrases of melodies from operas by Wagner, Gounod, Verdi and others which established his worldwide fame as a virtuoso.
Up to the present day, composers and performers have repeatedly focused their attention on these forms of piano music. Schott's Virtuoso Transcription Series, presents musicologically significant transcriptions and paraphrases from the past and remarkable arrangements for piano from the present.