HK Gruber: new Piano Concerto for Emanuel Ax
(December 2016)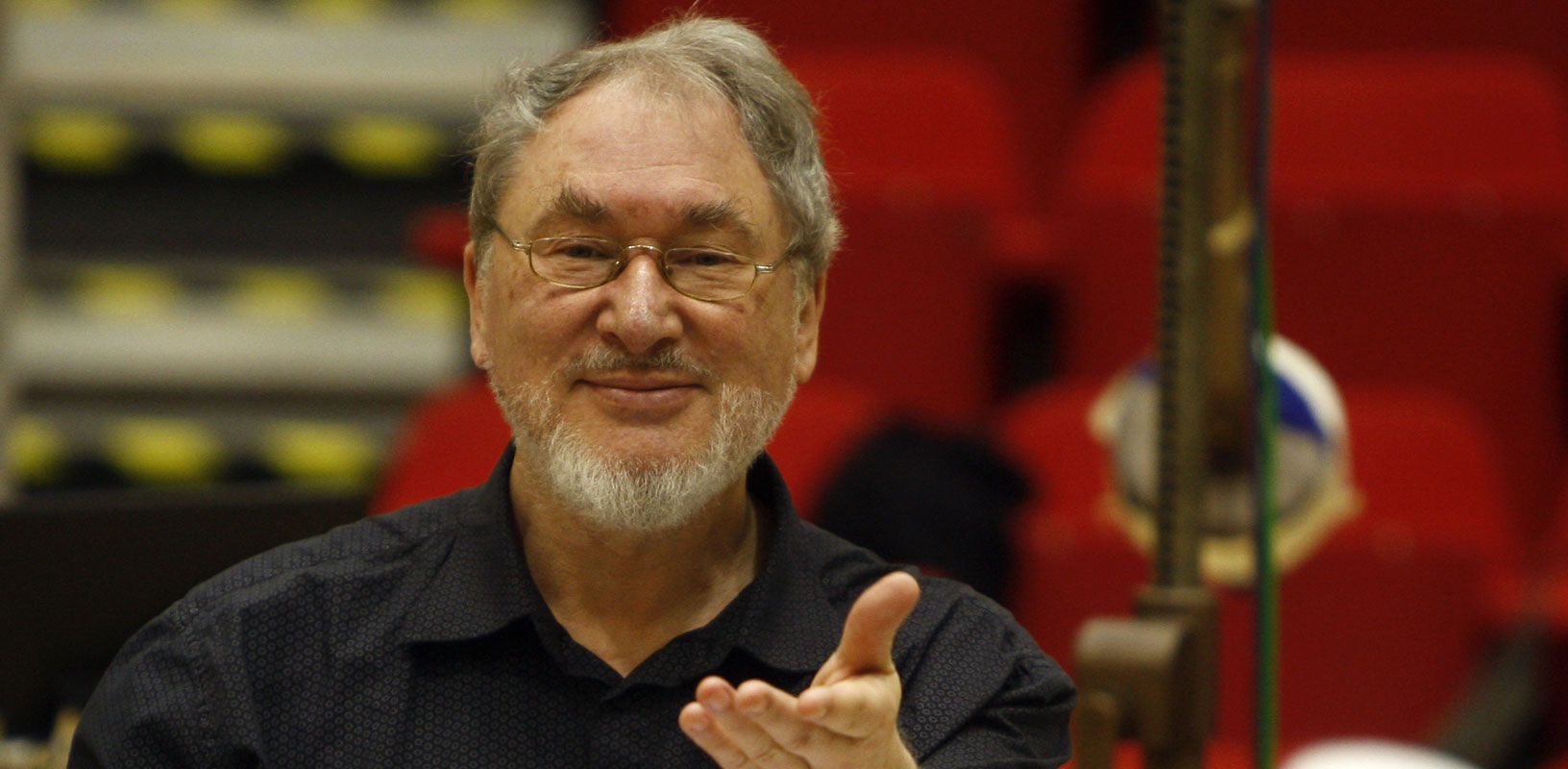 Emanuel Ax is soloist in HK Gruber's new Piano Concerto, with first performances by the New York Philharmonic and Alan Gilbert in January and the Berlin Philharmonic and Simon Rattle in March.
The latest in a sequence of concertos by HK Gruber is a new Piano Concerto composed for the prodigious keyboard talents of Emanuel Ax, receiving first peformances on both sides of the Atlantic in the coming months. The 23-minute work was commissioned by the New York Philharmonic, Berliner Philharmoniker, Royal Stockholm Philharmonic and the Tonhalle in Zürich. Lincoln Center provides the venue for the world premiere on 5 January with the New York Philharmonic conducted by Alan Gilbert, with the European premiere following on 16 March with the Berliner Philharmoniker conducted by Simon Rattle at the Philharmonie.

The single movement work follows the composer's years working on his highly successful opera Tales from the Vienna Woods and Gruber describes how one moment in the stagework provided an impetus for the new concerto: "A starting point for my Piano Concerto was the nightclub scene in my recent opera. I was intrigued how the 'shimmy' music played by the cabaret band is itself simple and emotionless, but forms an effective counterpoint to the powerful drama in the foreground. This was the bud from which my concerto grew.

"I've never been interested in virtuosity for its own sake, though the work is written specifically for the hands and musical gifts of Manny Ax. So I needed to be careful that there were enough challenges that the soloist is always seeking - it would be criminal to underuse those special technical abilities. In all my concertos I've viewed the soloist as at the tip of a symphonic iceberg. The orchestra provides an echo chamber for the material of the pianist, whose 'factual' discourse is resonated through tuned percussion and harp. The work, progressing through a chain of developing variations, is perhaps closest in form to a Sinfonietta with piano solo."

2017 sees Gruber's Tales from the Vienna Woods continuing to travel. Following its original production in Bregenz and Vienna, and a recent new staging at the Komische Oper in Berlin, a third production will open at the Theater Hagen in June.
Photo of Emanuel Ax: Lisa Marie Mazzucco

Boosey & Hawkes Composer News