Sir Peter Maxwell Davies Sea Orpheus World Premiere Tour: VA, NC, NY, GA, PA
(January 2010)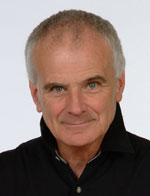 Sir Peter Maxwell Davies's Sea Orpheus receives its New York premiere with Orpheus Chamber Orchestra and pianist Christopher Taylor at Carnegie Hall on February 6, following the January 29 world premiere in Richmond, Virginia, and subsequent East Coast tour.

Commissioned by Orpheus Chamber Orchestra as the final installment of their New Brandenburg Project, Sea Orpheus reflects J.S. Bach's "Brandenburg" Concerto No. 5 and takes its inspiration from a poem by George Mackay Brown, the Orcadian poet.

Says Maxwell Davies: "There are three movements, played without a break, all based on a Gregorian chant, 'Tantum Ergo Sacramentum', which is subject to constant transformation processes, and is present throughout in some form. The work was commissioned as a companion piece to Bach's Fifth 'Brandenburg' Concerto, and has a similar orchestration, with flute and violin solos, and a virtuoso keyboard part, taking full advantage of the modern grand piano. This is the first time I have attempted to write a strictly neo-Classical work, and, as well as from the 'Brandenburg' Concerto, I have borrowed techniques from Bach's Musical Offering and The Art of Fugue." MORE...

View a score sample.

Sea Orpheus world premiere tour performances:

Friday, January 29
Richmond, VA
Tickets & Information

Saturday, January 30
Durham, NC
Tickets & Information

Sunday, January 31
Purchase, NY
Tickets & Information 

Thursday, February 4
Atlanta, GA
Tickets & Information

Friday, February 5
Easton, PA
Tickets & Information

In 1971, Peter Maxwell Davies left England for the remote and picturesque island of Hoy, in the Orkney region just north of mainland Scotland. His charismatic and versatile musical personality, coupled with the world-wide spread of performances has meant that he reaches an unusually large and varied public.

He rose to prominence in late 1960s with neo-expressionistic music-theatre pieces Eight Songs for a Mad King and Vesalii Icones, orchestra scores Worldes Blis and St Thomas Wake, and his opera Taverner. Since the 1970s, his worklist includes Trumpet Concerto, eight symphonies, ten Strathclyde Concertos written for the Scottish Chamber Orchestra, and many works for young performers. Active as conductor, Maxwell Davies was appointed Master of the Queen's Music in 2004.

In recent years, he has focused his compositional efforts on chamber music, including the cycle of ten string quartets which were commissioned by NAXOS Records, entitled the "Naxos Quartets." These were performed in their entirety at the Wigmore Hall in London by the Maggini Quartet over a period of five years between 2002 and 2007, and have all been recorded for release on NAXOS.

His 75th birthday was celebrated in 2009 with a series in Glasgow and a new NMC recording of Taverner with Oliver Knussen conducting the BBC Symphony Orchestra.

For scores, recordings, or photos, please contact jessica.schmitz@boosey.com.


Photo Credit: John Batten

Boosey & Hawkes Composer News