Sounds Like Now HPS Scores Offer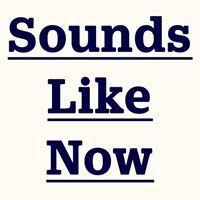 Save 10% on all new Hawkes Pocket Scores published in 2017. Use Special Offer Code HPSJULY17 at the checkout.
We've teamed up with Sounds Like Now, a brand new independent magazine devoted to contemporary classical music in the UK and Ireland, to give readers a 10% discount on all new Hawkes Pocket Scores throughout July.
A particular highlight is Igor Stravinsky's Funeral Song, the score has been reconstructed from the complete set of parts by Dr. Natalia Braginskaya and the St Petersburg Conservatory in collaboration with Stravinsky's publisher, Boosey & Hawkes. This new addition to the iconic Hawkes Pocket Score range provides a unique insight into the music of the young Stravinsky, before he found international success with his ballet The Firebird.
Eight new James MacMillan study scores have also been published in the Hawkes Pocket Score series, works include Symphonies 2,3 & 4 and MacMillan's Viola and Oboe Concertos.
Hawkes Pocket Scores have become synonymous with the best in 20th century music. The range now includes over 500 works by masters such as Stravinsky, Rachmaninoff, Bernstein and Copland and Birtwistle, Maxwell Davies, John Adams and Steve Reich.