New John Adams Digital Downloads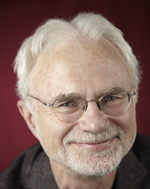 Piano arrangements for Short Ride in a Fast Machine, American Berserk and Hallelujah Junction feature alongside the First String Quartet.
These titles and more below are all available for instant digital download or print off.
Composer, conductor, and creative thinker—John Adams occupies a unique position in the world of American music. His works stand out among contemporary classical compositions for their depth of expression, brilliance of sound, and the profoundly humanist nature of their themes.