Karl Jenkins Choral Works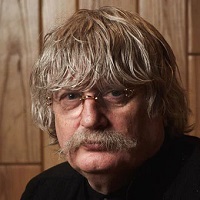 Karl Jenkins is one of the most performed living composers in the world. The Armed Man: A Mass For Peace alone has been performed over 2750 times in 50 different countries since the CD was released.
"As a composer, he recognises no boundaries - musical, commercial, geographical or cultural. His is a way of thinking and composing that is perfectly in tune with the spirit of the times..." — Classic FM Magazine
Explore his choral works below and get bulk discounts on all choral orders when buying ten or more copies.