Hawkes Pocket Scores Tote Bags & Mugs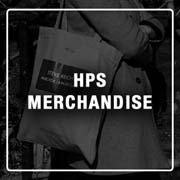 Celebrating the greatest music of the Twentieth Century.
We've produced a range of merchandise featuring the iconic Hawkes Pocket Score brown and green cover.
Boosey & Hawkes is pleased to announce a collection of bone china mugs and eco-friendly tote bags celebrating the Hawkes Pocket Scores series. The exteriors of both mugs and bags adopt the iconic brown and green cover design of the Hawkes Pocket Scores. The bags, ethically produced, are reversible with the interior carrying a page from each score.
The bags have proved popular with conductors, musicians, students and music-lovers alike, while the six mugs have been recently added to the collection.
The Hawkes Pocket Scores, with their familiar brown and green covers, are beloved by musicians and enthusiasts everywhere and can be found in the libraries of composers, conductors, conservatoires, universities and orchestras throughout the world.