In Memoriam Louis Andriessen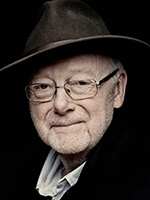 Louis Andriessen, the leading Dutch composer and one of the most influential figures in the world of contemporary music, has died aged 82.
Boosey & Hawkes is sad to announce the death of Louis Andriessen, one of the most original and influential composers of the contemporary era. He died this morning (1 July) in De Hogeweyk dementia village in Weesp, near Amsterdam, aged 82. Andriessen leaves behind a corpus of remarkable music including the ensemble work De Staat and the opera Writing to Vermeer. A generation of younger composers were taught by him or were indebted to his unique fusion of jazz and minimalist styles.
View all available publications below.