Mahler's The Song of the Earth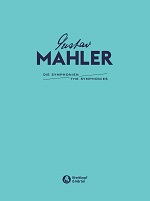 The Song of the Earth, composed in the summer of 1908, is Mahler's best-known and most personal work. Reflecting drastic changes in his life, its immense emotional density is very moving.
Until the very end, Mahler continued to refine the extremely differentiated instrumentation, as is evident in numerous retouchings in the autograph score and engraver's model. It is therefore all the more regrettable that he was neither able to perform his "Symphony in Songs" himself nor that he was involved in its printing.