Distribution of Sikorski publications moves to MDS
(November 2022)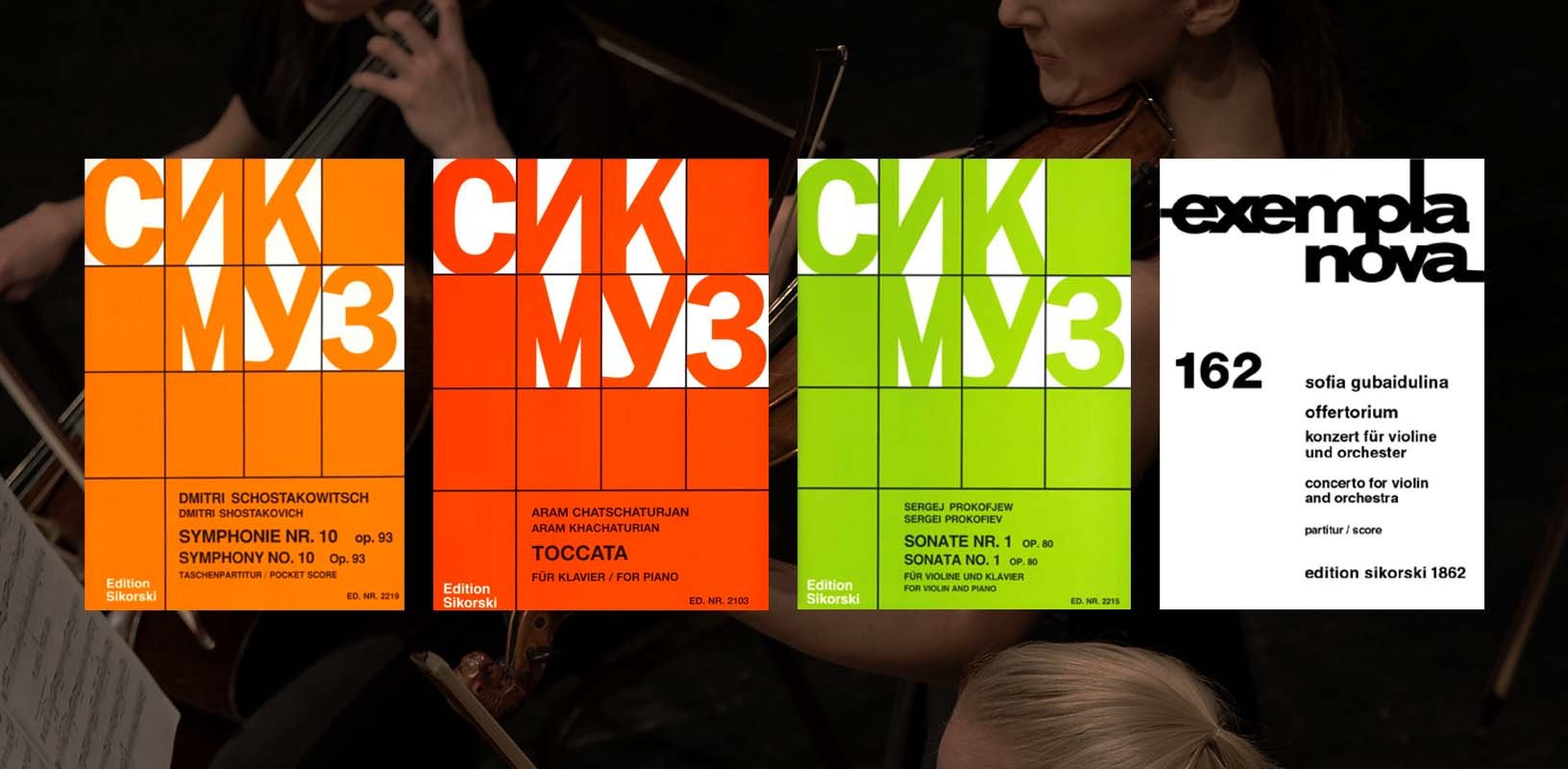 The distribution of Sikorski publications, including works by leading Russian composers, has moved to Music Distribution Services (MDS) warehoused in Mainz, for all territories except the Americas and Australasia.
As of 15 November 2022, MDS – Music Distribution Services GmbH, Mainz – has taken over the exclusive distribution of Sikorski Musikverlage worldwide (with the exception of North and South America, Australia and New Zealand).
Ancora Verlagsservice will continue to offer a basic selection of Sikorski sheet music.
The editions of Rolf Zuckowski / Musik für Dich will continue to be distributed as usual by Ancora Verlagsservice GmbH & Co.KG.
Customers can buy their required Sikorski sheet music from a local shop or online retailer including The Shop at Boosey.com.
Boosey & Hawkes | Sikorski is a Concord company.
Initially focussing on dance and popular music, Sikorski Musikverlage is now one of the most important music publishers in the German-speaking world. Its catalogues include works by Russian composers such as Dmitri Shostakovich, Serge Prokofieff, Aram Khachaturian and Alfred Schnittke, as well as important representatives of contemporary music such as Sofia Gubaidulina and Lera Auerbach. Another focus is the area of music for children, in which the singer-songwriter Rolf Zuckowski in particular contributes to the publishing profile. In 2019, the Sikorski publishing group was acquired by Boosey & Hawkes, a Concord company.

Boosey & Hawkes Composer News