James MacMillan Choral Guide in new updated edition
(December 2021)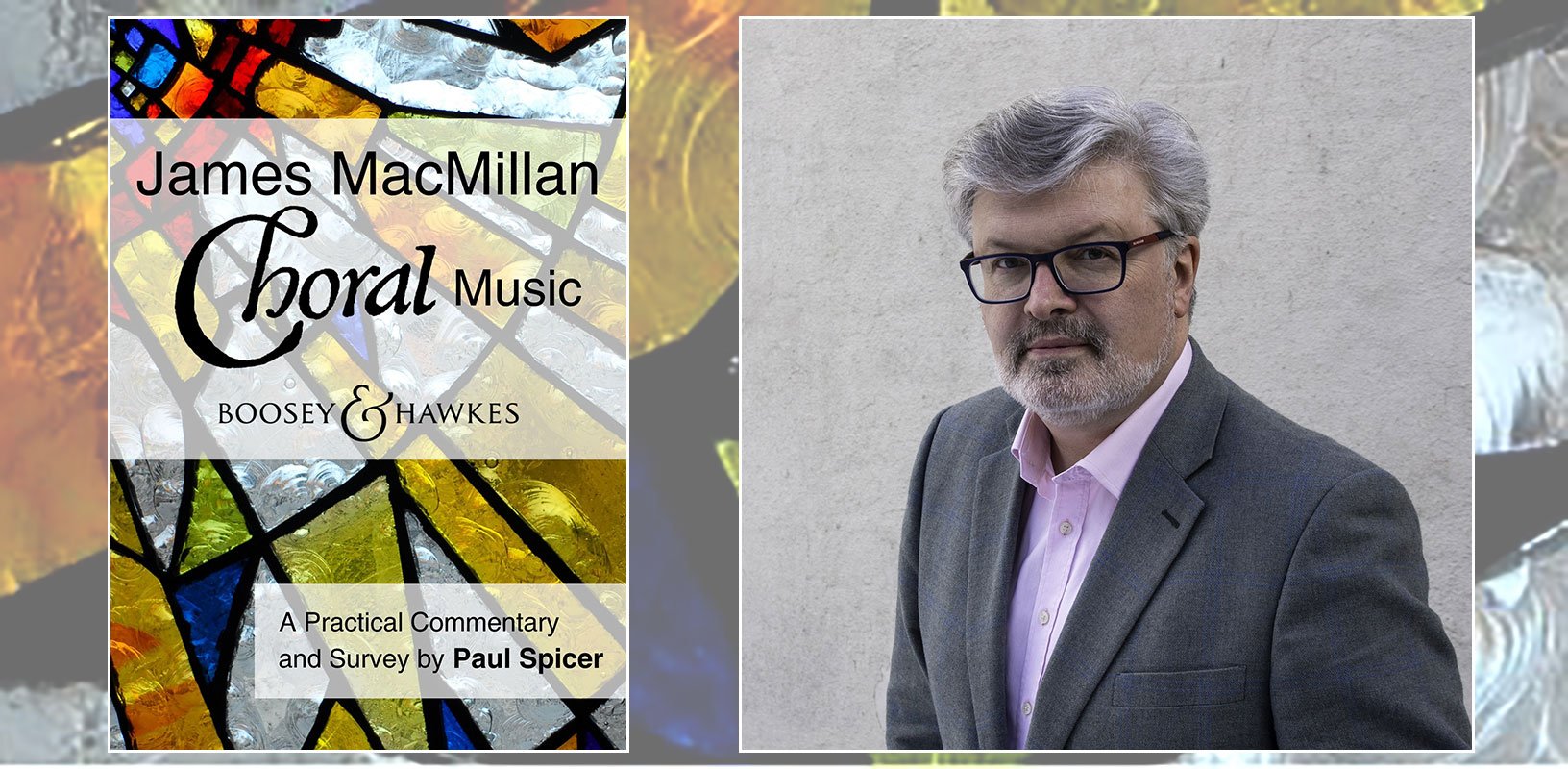 Explore the choral music of James MacMillan with our web guide embracing 150 works, sacred and secular, for a wide range of choral forces. Paul Spicer surveys each work, offering performance tips, and links are provided to listen and to obtain performance materials.
Boosey & Hawkes is pleased to announce the newly updated guide to James MacMillan's choral music. This Practical Commentary and Survey by Paul Spicer includes performance tips and links to online audio clips. It updates the earlier guides from 2002, 2009 and 2012, and is expanded to embrace 150 of MacMillan's works, examining them from a practical perspective, describing the choral forces required, the level of difficulty, and the vocal character of each piece.
> View the new MacMillan Choral Guide
James MacMillan's choral music embraces sacred and secular, ancient and modern, meditative simplicity and rich ornamentation. Works range from unaccompanied gems such as O Radiant Dawn and The Gallant Weaver, through works established in the chamber choir repertoire including Tenebrae Responsories and Miserere, to major statements with orchestra including Seven Last Words from the Cross, Quickening and the St John Passion.
Recent works new to the guide include MacMillan's 40-part unaccompanied motet Vidi Aquam, the powerful A Special Appeal commemorating the murdered archbishop Oscar Romero, and the extraordinary Revelation setting Seven Angels. Large-scale works with orchestra appearing for the first time include St Luke Passion, Stabat Mater, Symphony No.5: 'Le grand Inconnu' and the Christmas Oratorio, acclaimed at its first performances this year in Amsterdam and London.
Sheet music and recordings of MacMillan's choral works are on sale from The Shop at Boosey.com and other retailers.
In his introduction to the new guide Paul Spicer writes: "One of the great characteristics of MacMillan's music is its melodious quality. This comes as much from plainsong (sometimes actual chant) as from his own incredibly fertile imagination. It also connects with his deep and abiding Christian faith which informs everything he writes. Over the years he has been deeply affected by issues surrounding political repression in various parts of the world. Here, too, his faith has informed his reaction to it, enshrining a message of hope from the abyss of despair… there is truth in his beauty which may at times be uncomfortable in its directness but which is always clothed in the humanity which MacMillan demonstrates at every turn."
A new MacMillan choral collection has been released by Capella Nova under the direction of Alan Tavener (Linn CKD633). Recent works in premiere recordings include The Culham Motets, A Special Appeal and Sing Joyfully, together with the first recording of the congregational setting St Anne's Mass. MacMillan premieres in 2022 include Fiat Lux for soprano, baritone, mixed chorus, organ and orchestra, commissioned by Pacific Symphony and Chorale who present the first performance in Costa Mesa in California on 17 February.

Boosey & Hawkes Composer News